Verizon is extending its suite of cloud services to offer a new IaaS (infrastructure-as-a-service) option, called Verizon Cloud Compute, as well as a new storage-as-a-service, Verizon Cloud Storage, that the company says offer finer granularity in pricing and stricter quality of service metrics than its competitors.
The IaaS and storage services, announced Thursday at the Interop New York conference, will expand Verizon's hosted offering of managed IaaS Enterprise Cloud Services.
"We have taken off the table the whole notion of the noisy neighbor. It doesn't matter if someone else spins up a workload—we've eliminated that [lag] from the infrastructure," said John Considine, Verizon chief technology officer for Verizon Terremark.
The services will be offered in public beta form by the end of the year. Full pricing has not been disclosed yet.
Customers' choice
IaaS templates will offer "various forms of Linux," Windows Server 2008, Windows Server 2012 and a version of BSD, Considine said. Users can also upload their own OSes. The storage service provides an object storage-based interface.
Verizon is using is a variant of the open source Xen hypervisor that allows virtual machines (VMs) based on other types of hypervisors to run in the company's offering. VMware VMs, for instance, can run on Verizon's cloud. Other hypervisors, namely Microsoft's Hyper-V and the open source KVM, will be supported in the future.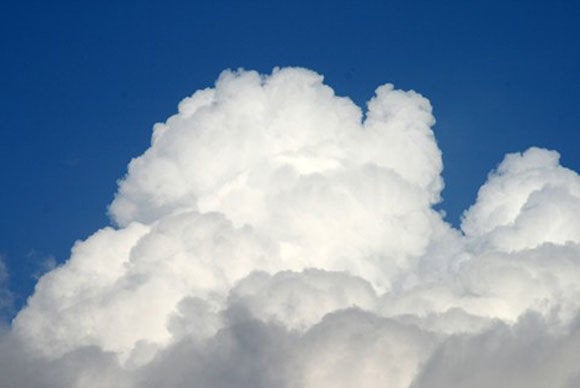 The multihypervisor technology comes from CloudSwitch, which Considine founded and Verizon purchased in 2011. "We run these VMs without modifying them," Considine said.
"The customers choose what they want to run," Considine said.
Verizon has endeavored to make pricing more granular than that offered by other services.
Rather than just selling prepackaged small, medium or large VMs, customers can independently choose how much compute, storage and memory capacity is needed. For instance, customers can obtain a VM with 500MHz, 1GHz or 2GHz of CPU power, and anywhere from 1GB through 8GB of memory.
"We allow independent control of the number of CPUs, the speed of those CPUs and the amount of memory in the VM and the amount of storage in your VM," Considine said.
The company will also offer "reserved performance," which guarantees performance level, Considine said. For instance, each VM could have guaranteed network throughput of 100M bps or 500M bps. Storage will be guaranteed to the number of IOPs (Input/Output Operations per second) —100 IOPs or 1,000 IOPs
Since Verizon is a telecommunications carrier with its own global IP network, it can provide ways of configuring Level 2 network changes that other cloud providers can't; it allows customers to use broadcast and multicasting.
"We support customers building any kind of environment they'd like. If they want to create multiple networks, or build different subnets, or put multiple [virtual network interface cards] into a machine, we support that," Considine said.
For the service, Verizon is using the data centers it obtained when it purchased hosting provider Terremark in 2011, along with its own. Overall, Verizon is using seven data centers to run the service. Four are located in the U.S., and other data centers are located in Amsterdam, London and Sao Paolo.
Security issues?
Considine declined to answer any questions about what, if any, data-collecting access that government agencies, such as the U.S. National Security Agency, might have to Verizon's data center services.
In the wake of revelations by former NSA contractor Edward Snowden, it has become clear that the NSA is collecting Verizon phone records.
Considine, however, noted that maintaining encryption is important in properly securing sensitive data in the cloud.
"Using encryption is pretty much the best thing you can do across the board. With encryption and customer key protection you can get a better level of protection. And that's not just from the NSA, but from anyone who wants to get access to the information you put out on the cloud," Considine said.