Valve Software finally confirmed that the Steam Machine game consoles built by its hardware partners will include AMD graphics chips.
Prototypes of Valve's Steam Machine consoles, announced last week, will use Intel CPUs and graphics chips made by Nvidia. But a spokesman for Valve Software said in an emailed statement that future designs will use AMD graphics, as well. The company did not respond to requests for comment last Friday.
"Although the graphics hardware that we've selected for the first wave of Steam Machine prototypes is a variety of Nvidia cards, that is not an indication that Steam Machines are Nvidia-only," a Valve spokesman said in a statement this week. "In 2014, there will be Steam Machines commercially available with graphics hardware made by AMD, Nvidia, and Intel. Valve has worked closely with all three of these companies on optimizing their hardware for SteamOS, and will continue to do so into the foreseeable future."
The spokesman did not say, however, whether or not the Steam Machines would actually use AMD's microprocessors, generally considered to be slower than Intel's own. The opposite is true of AMD's graphics chips, however.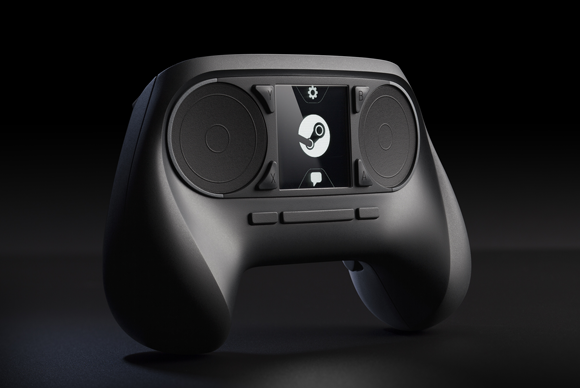 Some have characterized Valve's Steam Machines as an end run around the Windows PC as a gaming platform. True or not, Valve's Steam service is arguably the most influential medium of games distribution in gaming.
The Steam Machines are Valve's attempt to move its influence from the PC to the console. With the release of 300 prototypes, varying significantly in their hardware capabilities, Valve has set the stage for a series of gaming-optimized, PC-like boxes to compete with Windows with Valve's own Linux-based Steam OS.
"[T]o be clear, this design is not meant to serve the needs of all of the tens of millions of Steam users," the company wrote last week. "It may, however, be the kind of machine that a significant percentage of Steam users would actually want to purchase—those who want plenty of performance in a high-end living-room package. Many others would opt for machines that have been more carefully designed to cost less, or to be tiny, or super quiet, and there will be Steam Machines that fit those descriptions."
AMD's seeming exclusion last week was worthy of note, if only because of AMD's strong presence in the graphics market, as well as the wide variation of the Steam Machine offerings. AMD is the largest GPU vendor besides Intel. Intel's dominant market share in the CPU market (and whose Core chips integrate graphics hardware) have pushed it to a 62 percent market share, according to Jon Peddie Research. AMD is next with a 21.9 percent share, followed by Nvidia at 16.1 percent.
On Wednesday, AMD also responded to the question whether it had been excluded from the Steam Machine program. "This couldn't be further from the truth—AMD is very actively engaged with Valve on these products and campaigns," a spokesman said.
So far, Valve has not said what AMD GPUs will be used. The existing Steam Machine prototypes will be built as follows:
GPU: Units will include Nvidia's Titan, GTX780, GTX760, and GTX660 cards
CPU: Some boxes will include Intel's i7-4770, i5-4570, and some i3 CPUs
RAM: 16GB DDR3-1600 system memory; 3GB GDDR5 (GPU)
Storage: 1TB Hybrid SSHD (with 8GB of cache)
The Steam Machines themselves will measure 12 inches by 12 inches by 2.9 inches, and contain a 450-watt power supply, Valve has said.