Companies offering anonymous web-browsing and communication services are seeing a huge increase in business since recent news leaks about the U.S. National Security Agency's mass data collection and surveillance activities.
Disconnect Search, an anonymous web-search service that launched Monday, had more than 400,000 searches by users by Thursday morning, said Casey Oppenheim, its co-founder. Disconnect, which also offers users a service to block companies from tracking them online, started working on Disconnect Search more than a year ago, before the first leaks from former NSA contractor Edward Snowden were published in June.
[Related: Here's how to best secure your data now that the NSA can crack almost any encryption]
But Oppenheim believes the continuing revelations about NSA data collection are driving users to the search service, he said by email. Web searches are among the most personal information that companies or the government could collect about someone, he said.
"In comparison to search surveillance, I'd probably rather have my phone tapped or my email tracked because I'm filtering myself when I communicate with others in those ways," he said. "Most people don't filter their searches and don't understand how their queries are being tracked, saved, and turned into profiles that are associated with their real names and/or their IP address."
How these services work
Disconnect Search, a browser extension, allows web users to continue to use their search engine of choice, but the service routes search queries through Disconnect's servers. The service also prevents search engines from passing keywords to sites that are visited from the search engine's results, and it encrypts all queries.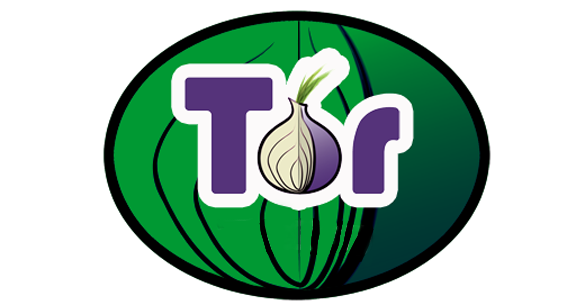 Another anonymous search service, DuckDuckGo, has seen a steep increase in searches since the Snowden leaks. In May, the month before the first Snowden leaks were published, DuckDuckGo users searched 54.4 million times. In September, users searched 116.7 million times, said a spokesman for the company. DuckDuckGo doesn't collect or store personal information, meaning it doesn't know how many users it has.
Tor, the anonymous browsing project, also has seen a steep increase in use since the Snowden leaks, but it's not easy to determine how much interest the NSA leaks are driving to the project, said Roger Dingledine, Tor project leader.
Tor's user graphs show a spike in mid-August, but that's because a "five-million-node botnet signed up its victims to be Tor clients," Dingledine said.
"We've certainly seen anecdotal growth in interest in Tor, but we don't have any stats to show that more people are using it than before," he added.
Silent Circle, an encrypted communications company co-founded by PGP creator Phil Zimmermann, has also seen an increase in interest since the NSA leaks, but the company didn't immediately have hard numbers.
In fact, Silent Circle decided to close down its secure email service shortly after learning that Lavabit, a secure email service used by Snowden, suspended operations instead of complying with U.S. government demands to turn over its Secure Sockets Layer private key.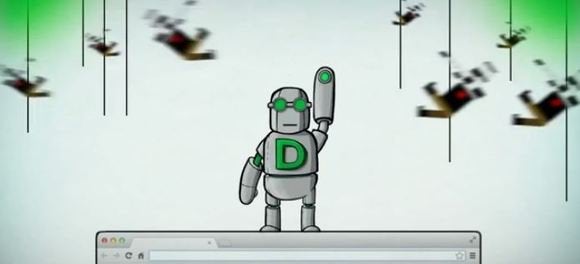 Silent Circle, which continues to offer other encrypted communication services, shut down its email service without warning customers out of concerns that it would face similar government demands, said Jim Burrows, the company's vice president of engineering.
"We knew that there would be a fight eventually, that someone would want us to put a backdoor, a Trojan horse in, for law enforcement," Burrows said Wednesday at a Cato Institute event on NSA surveillance. "To suddenly see Lavabit go … 'I'm going to close a company that's been open for 10 years because I've been put in an untenable position,' that's been really the hard thing."
The NSA or other government agencies that demand secure communications companies install backdoors are putting them in impossible positions, said Chris Soghoian, principal technologist and a senior policy analyst at the American Civil Liberties Union's Speech, Privacy and Technology Project.
"When the U.S. comes to a company like Lavabit and compels them to hand over their encryption keys, that is a death sentence to that company," he said at the Cato event. "If they comply, their reputation would be destroyed. Or, they could refuse to comply and shut down the service, and then they are dead, too."
No full protection
Using an anonymizing service may not ultimately prevent the U.S. government from seeing your data, although it should make it more difficult, said Disconnect's Oppenheim, who has a former NSA engineer as the company's CTO.
Disconnect Search's FAQ includes information about possible government searches.
"The reality is the U.S. government may force us to begin logging the search queries of a particular user or group of users," the FAQ said. "If served with a court order that includes a non-disclosure provision, we may not be able to tell our users about this change for some period of time, possibly forever. And the U.S. government may also have other methods of monitoring user searches which Disconnect Search cannot prevent. "
The service uses encryption and other methods to anonymize searches, the FAQ adds. "We do not log or otherwise save user search queries," the FAQ reads. "This makes it impossible for us to share a user's Disconnect Search queries with the U.S. government without a valid court order that requires us to change our technology."
But the FAQ also includes this warning: "Based on recent revelations, people shouldn't assume that any organization can prevent the U.S. government from accessing user searches."