You're finally ready. You punted on Windows 8, and like many businesses, you're currently running Windows 7, or even Windows XP. So Thursday's free download isn't for you. But when Windows 8.1 launches at retail outlets Friday, your business is going all in, lured by the promise of a direct-to-desktop option, tighter cloud integration, and the return of the Start button.
Take Thursday to make sure you have a solid plan in place, designed to head off problems before they wreak havoc. Consider hardware and software compatibility and other factors before you install Windows 8.1. And of course, back up your crucial data.
DIY or go pro?
Are you prepared to undertake this upgrade on your own, or does it make sense to bring in outside experts? Installing a new operating system isn't necessarily a task that requires a professional, but we're dealing with the backbone of your business operations here.
If you have only a handful of computers, the rest of this article is probably all the guidance you'll need. But if you run a larger business, or if you have critical systems or applications—invoicing or accounting systems, customer management applications, or inventory tracking databases—this is a time to call in an IT pro.
Microsoft offers a resource to help match businesses with Microsoft Partners that can assist with the transition. You might also try third-party resources, such as the XPMigrations service set up by SMB Nation, that help small businesses find local, certified IT experts.
How's your hardware?
Determine whether your existing hardware can even handle an upgrade. Start by reviewing the minimum hardware requirements for Windows 8.1. Your Windows 7 or Windows XP systems probably just make the cut. But trying to get by on the minimum requirements when you're running a business is a horrible idea. If you haven't purchased new PCs since President Obama answered to "Senator Obama," save yourself the headache and buy new machines with Windows 8.1 preloaded.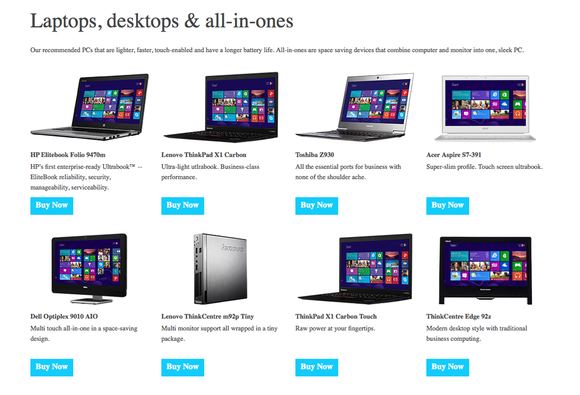 Check for compatibility issues
Just because you're ready to make the leap to a new operating system, doesn't mean your applications and peripheral devices are. The Windows Compatibility Center lets you search for specific pieces of hardware and software to determine if that gear is "certified compatible" with Windows 8.1. If you don't find your devices or applications on the list, though, don't panic. Your equipment still may work fine with Windows 8.1, but the vendor might not have invested the time and effort to get it officially certified by Microsoft. Contact the device or software vendor to find out for sure.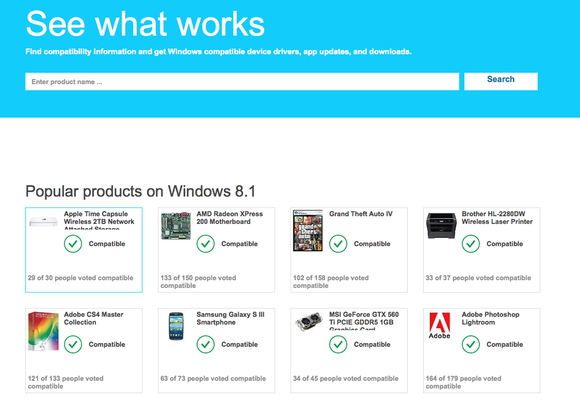 If you're upgrading from Windows 7 or Windows 8, you can do an in-place upgrade that simply applies Windows 8.1 over your existing OS and leaves all of your devices and software intact.
But if you're upgrading from Windows Vista or Windows XP, or if you've already installed one of the Windows 8.1 preview versions, Windows 8.1 will do a clean install of the operating system, and you will be forced to reinstall all of your applications. With that in mind, make sure that you have the original software installation media available—whether it's a CD, DVD, or digital download—and that you have any necessary activation or registration keys.
Patch, update, repeat
If you haven't done so already, put Patch Tuesday on your calendar. It's the second Tuesday of every month, when Microsoft releases a slew of security patches. While the Windows 8.1 installation should address many security issues in previous versions—especially if you're upgrading from a version prior to Windows 7—you can never be too vigilant about security. That's why you should also check with third-party software and hardware vendors for updates to keep your applications and device drivers patched and working smoothly.
Back 'em up
Say it with me: "I will back up my PCs before installing a new operating system." With so many options available, from the backup utility in Windows to third-party tools such as Norton Ghost from Symantec and Easeus Todo Backup, there's no excuse to attempt this maneuver without a safety net.
You can create a complete system image that you can restore if necessary, or you can just back up data files such as documents, presentations, and spreadsheets. Keep in mind that if you have only the data backed up and disaster strikes, you'll have to install the operating system and all of your applications before you can restore your data and get back to work.
Upgrading to a new operating system always comes with a few growing pains. Paving the way for a smooth transition can be time-consuming, but it'll be well worth the trouble to avoid common headaches. Then, instead of swapping horror stories with your colleagues, you can move straight to helping your users acclimate to the modern interface—and that's another story in and of itself.