Pop quiz: Would you consider even visiting a house for sale without looking at photos on the Web first? Would you buy a television online if the store didn't include a picture? Would you visit a doctor or dentist if you couldn't see what they looked like in advance?
Most people would likely say no to all of these questions, and it's easy to understand why. We live in a visual age, a time when stories are increasingly told not by an eloquently penned paragraph but through the uncompromising image created by a camera's lens.
The use of photography online is inexorably on the rise. Facebook now has 250 billion photos uploaded to date, and it adds 350 million more each day. And users seem to like them: Photo posts generate 53 percent more "likes " than the average text-only missive on the site.
So maybe it's time you made photos a bigger part of your small business strategy. Here are some ideas to help make that happen, whether or not you're a Leibovitz behind the lens.
Website design
If a picture is worth a thousand words, why do so many websites have so much text on them and so few photos?
The answer is probably obvious: Taking good pictures is hard and expensive. Writing text is easy and cheap. And a decade of SEO advice has taught everyone that search engines spider text. That said, using more images and less text, by adopting a more image-centric design, can still make good business sense.
Sean Radvansky of Insight Pest is in the final stages of redesigning his company's website with this direction in mind. The company surveyed 1300 customers this summer, assuming that when looking for service providers, performance and customer service would be key. To his surprise, when customers were asked, "On a scale of 1-10, when you hire a home service provider, how important is an attractive website?" the average customer rating given was a 7.7. (High-quality online reviews barely outpaced that, with an 8.3 average.) Given that 89 percent of customers indicated they used Google to find and evaluate businesses, and that 75 percent of customers considered more than one company before making a decision, he knew that cleaning up Insight's design was key. The company is in the process of ditching the macro picture of an angry ant in favor of more friendly art and a more compact design that relies on just four or five sentences of text on the entire homepage.
Greg Stallkamp, CEO of regional airline Lakeshore Express, agrees with this approach. "Maybe the best idea we've had is making our homepage more 'photo centric,'" he says, "We've updated our homepage to include more 'emotional' photos. This was a gradual process, but in doing so, we've seen an increase in Web traffic of at least 200 percent." The current homepage features virtually no text at all aside from some boilerplate required by the government.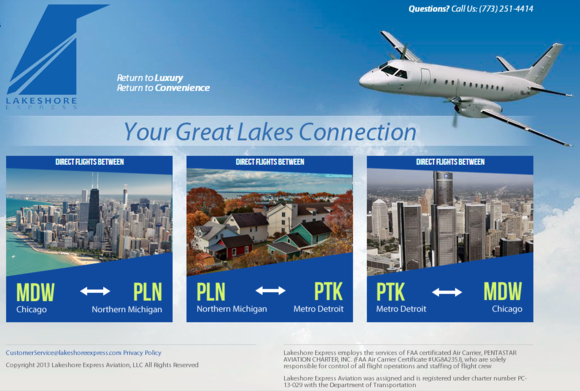 Of course, this strategy makes the most sense for companies that have something to show off. But what if your company doesn't offer a sexy product?
One option is to use images as windows into the company itself. Gainsight is a small CRM software company, with a product that doesn't exactly lend itself to beauty shots. But the company humanizes itself by pulling back the curtain on its operation and posting photos online, including a long-running collection of pictures posted to its Twitter feed.
Social media
Gainsight isn't the only outfit using social media for its visual value. Twitter, Facebook, and Pinterest offer virtually any business a lot of added flexibility when it comes to images. In other words, if you don't have the resources to redesign your website with pictures in mind, you can get great results from using images on third-party sites.
There are myriad strategies around using social media, but showcasing merchandise visually seems to work well across a wide swath of sites.
"Facebook brings in about 30 percent of our sales and 95 percent of the posts we share on Facebook are images," says Tatiana Tugbaeva, owner of a children's clothing boutique called My Little Jules. "I often hear customers say, 'It looks so cute on the model, I must get it for my daughter!' Or, 'I need to get those shoes in the picture too.' We did a photo shoot of the poorly performing 'left-overs' from our spring collection. We went from having 1 or 2 orders a week to 5 to 10 orders a day right after we posted pictures on our website and Facebook." The company's Facebook page now has more than 28,000 likes.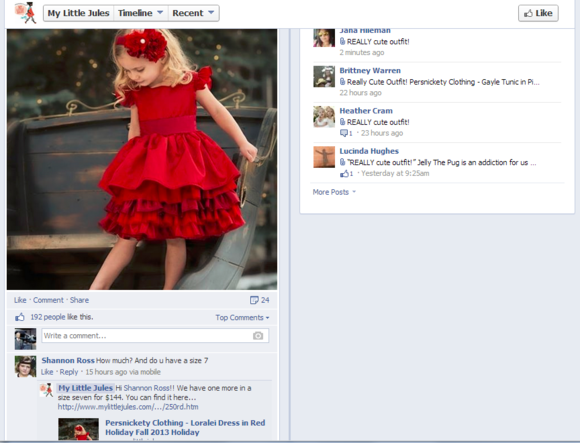 If you want to go deeper into social sharing tactics, Amy Nowacoski of social media consultancy Ginger Snap Works is happy to reveal what she calls the "ninjas-don't-want-you-to-know trick" to maximizing eyeballs on Facebook. "Photo posts have high engagement, but they don't have great reach," she says. "If you can snag engagement with higher reach on a text-only post and then piggyback that with a great photo post, you get engagement and reach together." In other words, alternate image and text-only posts to get reach and engagement feeding off one another.
Of course, Facebook isn't the only game in town. Instagram has its fans, but Nowacoski isn't among them. "It takes a ton of work to keep up an Instagram feed, you can't measure it very well, and you can't take traffic off Instagram very easily," she says. "You can't click from Instgram to go to another site. With my small business clients, I only will build and implement an Instagram feed if their target audience is heavy into Instagram, their business is highly visual, and the employees are super hot on the idea of collaborating on Instagram."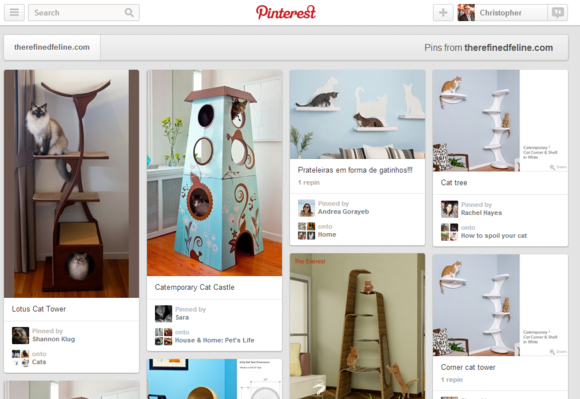 Pinterest also has both its detractors and its fans. But one proponent is John Feinkind, who says 10 percent of sales for his RefinedKind Pet Products collection of websites is now being driven by Pinterest. His secret: Invest in high-end photography if you want to drive repins and traffic. Bad pictures are quickly buried on this social network.
Try Animoto
Say you have photos but don't know what to do with them. Give Animoto a try.
This is a service that's rising in popularity thanks to its simplicity and, apparently, the results it gets. Animoto takes existing photos and video clips and turns them into a sort of slideshow/video production, complete with synchronized music. While the end product is more video than photo, it's something you can add to your site without ever touching a video camera, and it's an easy way to extend your existing photography assets into the even more inaccessible world of video.
Kent Corey , a Florida real estate agent, uses Animoto for his listings and says that clicks to elements within his website tripled after he started running the Animoto videos on it.
Get users involved
As with all things online these days, your business' use of photography should not be a one-way street. After all, by including customers in your strategy you get access to a virtually inexhaustible supply of free photo assets with minimal effort.
James Prutilpac operates a family-owned furniture store in Morgantown, West Virginia, called Chuck's Furniture. Lately he's been ramping up his Facebook strategy, with a special focus on photography. While he religiously posts photos of new furniture items in the store, one new piece of the strategy includes a photo album devoted exclusively to pictures that customers take of their purchases in their own homes. By showcasing already-purchased pieces, Prutilpac accomplishes several things at once. He continues to develop a relationship with a customer by showing an ongoing interest in them and their business, and he gets free marketing collateral. The program is new, but it's already showing results, says Prutilpac.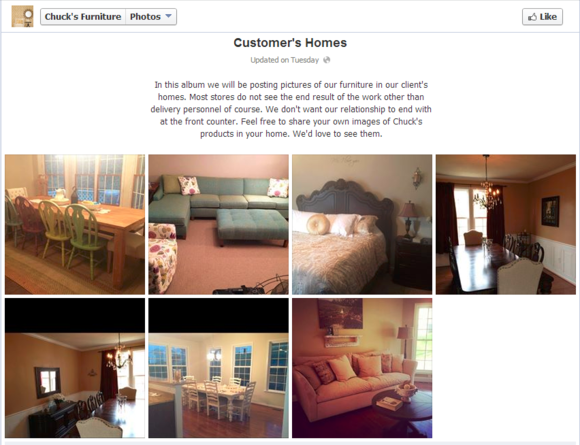 "We have a mother and daughter who purchase all of their furniture here," says Prutiplac. "The daughter has posted pictures of her furniture and her mother said she is going to send us images because in her words, 'I've bought more furniture here than [her daughter] has.' To them it has become a little competition.
"The most recent customer I contacted responded within two minutes and couldn't say enough good things about the furniture or the sales associate that helped her pick out her sofa and the fabric to put on it. This is a rather new push we are pursuing but we have already seen a jump in customer interaction and, more importantly, a jump in customer inquiries on our website."
Of course, the final reason to use more images on your website is a purely aesthetic one: By thinking of your Web presence as a coffee table book instead of a dictionary, you distinguish your business in a subtle yet powerful way. And there's one final reason, if none of the above grab you: Using pictures instead of text means you don't have to write nearly as much as before.