Tibco will release several add-ons next month for its Tibbr enterprise social networking (ESN) suite, aimed at boosting its file, task, and content creation capabilities.
ESNs are often referred to as "Facebooks for the enterprise" because they offer social features like profiles, microblogging, groups, discussions and rating. They're meant to complement traditional communication tools like email, IM, Web meetings and audio/video conferencing.
The company made the announcement at its annual Tucon conference in Las Vegas, where it also said Tibbr's paid seats have grown to 6.5 million, up 5 million in the past 12 months.
"It's been a phenomenal year for Tibbr," Ram Menon, Tibco's president of social computing, said in an interview.
Forrester Research analyst Rob Koplowitz said the growth in Tibbr paid seats "demonstrates good momentum."
"The move to content integration, task management, and page publishing makes Tibbr a much broader offering," Koplowitz said via email.
Improvements
Tibbr's first new module, Tibbr Files, is designed to provide a unified list of files strewn among different repositories on premises and in the cloud, including Box, Dropbox, Google Drive, Huddle, and Microsoft SharePoint.
"We're leveraging our integration expertise to give people a single view of their files," Menon said.
Tibbr users will be able to take action on the listed files as allowed by their individual access rights and by the menu of actions available via each service's APIs (application programming interfaces).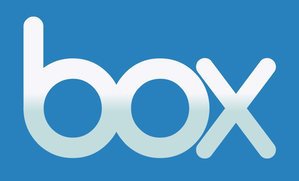 For example, users will be able to download, preview, share, and view properties of files hosted on Box. Tibbr Files also displays file contributors and discussions.
The second add-on, Tibbr Tasks, is a social task management application designed to give Tibbr users a native tool to manage to-do items in a structured way.
With Tibbr Tasks, people can create, assign, and track tasks and monitor broader projects, as well as see enterprise social interactions related to the items, like conversations and files.
"So it isn't about task management only but also about the story behind the task," Menon said. Tibbr joins a trend in which ESN suites are gaining this type of functionality to complement their core, more ad hoc social collaboration exchanges.
The final add-on is Tibbr Pages, which has been designed to allow users to create and share documents within Tibbr containing text, images, videos, SharePoint files, Salesforce.com records, and other elements in a simple way with a drag-and-drop interface.
"It's a Storify for the enterprise. That's the concept," Menon said, referring to the popular social-storytelling consumer Web application.
Tibbr Tasks, Tibbr Files and Tibbr Pages will be available to customers for an extra fee. Tibco declined to provide pricing information for the core suite and for the add-ons. Tibbr can be deployed on-premise, in private clouds and in Tibco's public cloud.