At a Glance
Expert's Rating
Pros
Extremely comfortable
Powerful sound
Cons
Relateively expensive
Mediocre microphone
Our Verdict
The new Siberia Elite headset from SteelSeries is not only gorgeous but one of the best-sounding devices on the market.
The biggest problem with the new Siberia Elite headset by SteelSeries ($200) is that you'll want to show it off to everyone.
The Siberia Elite, like a lot of recent SteelSeries hardware, focuses heavily on LED lighting. Color catches the eye here. You can tweak the hue in real time by using SteelSeries Engine 3, or you can let the headset shift between colors. The feature is totally pointless, but it looks very cool.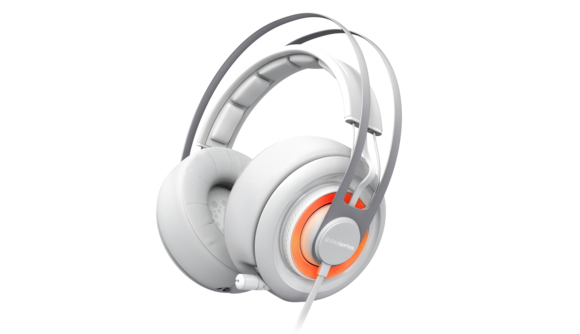 This headset is more than just a pretty ear-cover, though. The big glowing rings on each ear are the volume and mute controls. You simply turn the entire ring forward or backward. The retractable microphone lights up at the tip to indicate whether it's live or muted. It's a quick and intuitive system, and I hope that it spreads to other headsets.
The Elite is also built for comfort. The return of the Siberia line's renowned suspension headband ensures that the headset never feels particularly heavy. In addition, the drivers are sheathed in a generous amount of foam. This headset's makers understand the strains of marathon game sessions and planned accordingly. The earpads feel like soft marshmallows pressing against your face, without the pressure that can cause sore ear cartilage and jaw fatigue.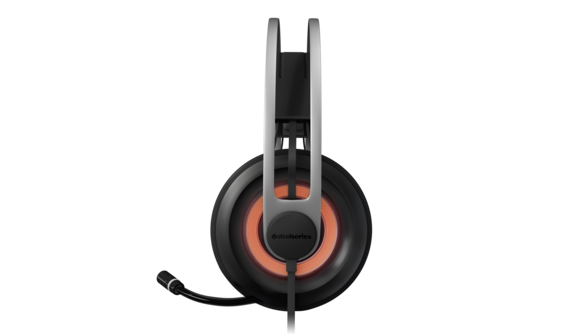 The Siberia Elite delivers on the audio front, too. The quietest whispers come through just as crisply as the loudest explosions. There's no distortion, even at high volume. The included USB soundcard also enables the headset to simulate Dolby 7.1, which can mean the difference between life and death in some games. Playing Battlefield 4 is a treat, with the Elite accentuating developer DICE's phenomenal sound design. The microphone is merely average, but the soundcard's active noise cancellation helps a lot.
It's a striking piece of hardware—not just a "gaming headset," but a pair of headphones you'd be proud to wear in public. They're absolutely gorgeous.