Chinese PC maker Lenovo posted a 36 percent year-over-year growth in its net profit in the third quarter, with demand for the company's smartphones and tablets continuing to outpace shipments for its PC products.
For its fiscal second quarter ended Sept. 30, the company's net profit reached $220 million, an increase from $162 million for the same period a year ago. Revenue was also up 13 percent year-over-year, at $9.8 billion.
Lenovo reported the strong earnings even as demand for PC products has fallen sharply. Shipments for Lenovo PCs barely grew at 2.2 percent year-over-year in the quarter, according to research firm IDC. Rivals including HP, Dell and Acer, reported flat growth or major declines in shipments.
The company is still ranked as the world's largest PC vendor, and makes most of its revenue in notebooks. But a growing source of revenue for the company has been tablets and smartphones. For two consecutive quarters, Lenovo's combined shipments of smartphones and tablets crossed those of its PCs. The company's mobile and home products business, which includes smart TVs, now makes up 15 percent of its total revenue.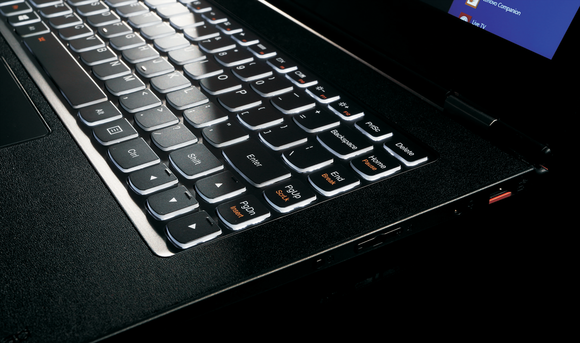 Also helping the company is its large presence in China, the company's home market where it reigns as the leading PC vendor. The Chinese market accounts for 40 percent of Lenovo's revenue. In addition, most of its smartphones are sold to consumers in the country.
In smartphones, Lenovo's shipments were up in the quarter 78 percent year-over-year. In tablets, the company shipped a record 2.3 million units, an increase of over 400 percent from the same period a year ago.
More Lenovo tablets are coming to the market. Last month, the company unveiled two of its new Yoga tablets, boasting 18 hours battery life. Both run Android.
During the quarter, Lenovo said its market share for the first time reached double digits in the U.S., taking its share to 10.5 percent, and ranking it fourth in the country, according to IDC.