A very genteel coup d'etat is playing out in Redmond, where Microsoft chief executive Steve Ballmer is being hustled, ever so politely, into retirement.
A thousand years ago, an engineered succession meant whispers in corridors, alliances, even bloodshed. In the modern era, things are a little different: Senior executives meet in private, figuratively wiping out candidates with penstrokes, rather than with a dagger to the ribs. One person will emerge as the next chief executive of Microsoft. As for the others, if they're internal candidates, they may stay with the mothership a few more years before seeking their fortunes elsewhere.
The winnowing process has already begun. Last week, Reuters reported that the list of external candidates is down to five. Though not all of those candidates' names have been revealed, Reuters has identified two: Alan Mullaly, the chief executive of Ford Motor Co., and Stephen Elop, the former Microsoft executive who left to become CEO of Nokia, and will return to the Microsoft fold next year as part of the Nokia acquisition. By some accounts, the lead pack also includes current Microsoft employees Tony Bates, an outsider who joined Microsoft in the Skype acquisition; Satya Nadella, Microsoft's cloud chief; and Kevin Turner, the company's COO.
In August, Ballmer announced he would step down within 12 months, starting the clock on a succession process that is likely to be completed as quickly as possible within a framework of healthy due diligence. "There is never a perfect time for this type of transition, but now is the right time," Ballmer said in a Microsoft press release at the time.
So who are these candidates to replace Ballmer? What do they bring to the company, and what red flags might hurt their chances? Let's break it down.
Stephen Elop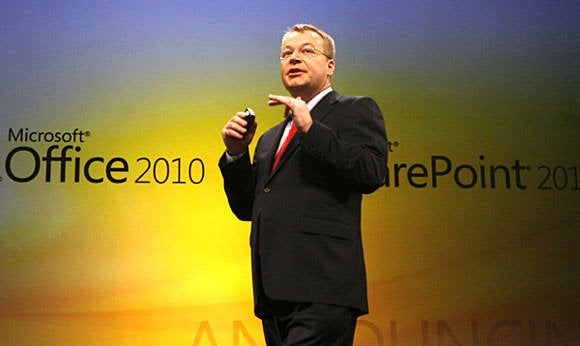 Bona fides: Elop, 49, was born in Ontario, Canada, on New Year's Eve, a serendipitous metaphor for a man many see as the front-runner to lead Microsoft into the next era.
Elop studied computer engineering and management at McMaster University, worked his way up through Lotus Development Corp., and then became CIO at Boston Chicken (the forerunner to Boston Market). After that, he spent several years at Macromedia, ending up as chief executive. Following stints at Adobe and Juniper, Elop joined Microsoft and its Business Division in 2008, running its Office group and Microsoft Dynamics through 2010.
In Sept. 2010, Elop left Microsoft to become chief executive of Nokia. He currently serves as Nokia's executive vice president of Devices & Services, a position he assumed after Microsoft agreed to acquire Nokia for $7.17 billion. Following the acquisition, Elop will lead "an expanded Devices business" at Microsoft, the company announced, and will report directly to Ballmer (unless, of course, Ballmer leaves before the acquisition is complete).
Benefits: Elop offers a number of synergies, including knowledge of Microsoft both as an insider and as an external partner. His stint leading Microsoft's Business Division, traditionally one of Microsoft's mainstays, secures his legitimacy as a candidate. And as a senior vice president of devices and services at Nokia, he clearly understands Microsoft's vision of devices and services, especially from the mobile perspective that Microsoft so desperately needs to find success in.
Elop has demonstrated that he isn't tied to history and convention. In assuming the reins at Nokia, Elop inherited a smartphone company that had wrongly imagined that its dominant market share would carry forward under its own momentum. Changes were necessary, and Elop responded by ditching Symbian and embracing Windows Phone. That move should impress any board of directors looking for fresh ways of thinking.
Baggage: Elop's management record is less than stellar. His oversight of Boston Chicken ended in the company's bankruptcy, and Elop was on duty for the sale of both Macromedia and Nokia.
After Elop ditched Symbian in favor of Windows Phone, some observers wondered whether he was a "Trojan horse" installed at Nokia for Microsoft's benefit. Those suggestions, justified or not, gained credence when Elop laid off 40,000 Nokia employees and then sold the company to Microsoft. Jorma Ollila, the chairman of Nokia when Elop was hired, has written that Elop wasn't his first choice, citing concerns that Elop wasn't sufficiently product-oriented.
If Bloomberg is right, Elop plans to ditch the Xbox, cancel or sell Bing, and de-emphasize Windows. Yikes! Nothing like breaking with tradition.
Alan Mulally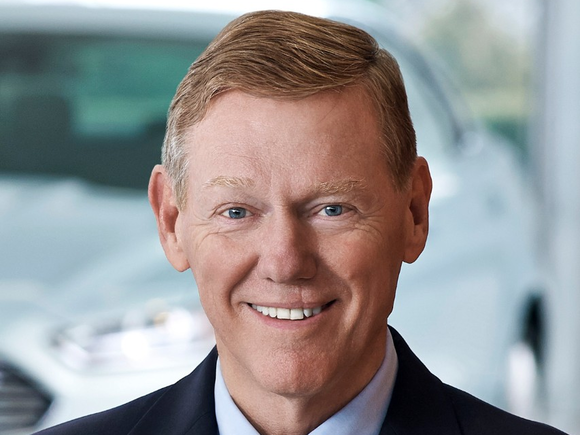 Bona fides: Mulally, 68, is an engineer by trade. He has a master's degree in aeronautical and astronautical engineering from the University of Kansas, and a master's in management from MIT. Mulally spent 37 years at Boeing, eventually ascending to the posts of president and later CEO of Boeing Commercial Airlines. But when he was passed over as chief executive of Boeing overall, he joined Ford as president and chief executive in 2006.
Managing Ford through tough times has become Mulally's signature achievement: Mortgaging the automaker to the hilt, he raised over $23 billion—enough to finance Ford's turnaround without accepting a government bailout. Mulally has since delivered 17 straight quarters of (pretax) profitability, capped this month with Ford's best U.S. retail sales figures since 2004.
Benefits: Mulally combines unrelenting optimism with a brutal disregard for tradition and culture. At Ford, he reduced the company's operations to simple color-coded metrics; successful managers were then asked to assist those who had performed poorly, elevating the company as a whole. Mulally also met secretly with union bosses, persuading them to accept lower wages in order to compete financially with overseas carmakers, according to Bryce G. Hoffman, a reporter with the Detroit News who penned a book on the turnaround, American Icon [PDF]. The man has made "team" his mantra.
"I'm rooting for him," wrote none other than Ballmer, in a 2009 Time 100 profile for Time. "He understands the fundamentals of business success as well as any business leader I know. He has smartly and sensitively made the transition from airplanes to cars, inspiring confidence and trust in employees, suppliers, shareholders and customers."
Baggage: Many people point to Mulally's advanced age as a question mark. There's also the inconvenient fact that he has never worked in anything resembling Microsoft's software, hardware and services spaces. Mulally may be a manager extraordinaire, but at Ford there was never any danger that the car itself would disappear overnight. In Silicon Valley, by contrast, a press release can gut entire industries, as Google's free navigation services did the GPS industry.
Growth doesn't entail merely expanding customer bases and fine-tuning employee performance. It may require rethinking an entire business. Mulally excels in operations, but what Microsoft wants is a magician.
Tony Bates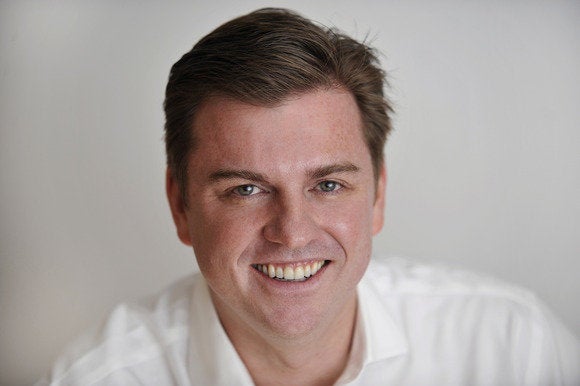 Bona fides: Bates, 46, is an affable, self-taught Brit who can straddle the often conflicting worlds of engineering and management. Bates dropped out of university, and then worked his way through the networking industry, ending up at Cisco. There, he graduated from working in the company's router business to overseeing thousands of employees as senior vice president in charge of enterprise, commercial, and small businesses. Bates also headed Cisco's voice technology group, which led to his appointment as CEO of Skype in 2010.
At Skype, Bates worked to expand VoIP technology into the business world, a practice he continued after Microsoft acquired Skype for $8.5 billion in May 2011. Skype is now integrated into Windows 8.1, Outlook.com, Office, Windows Phone, Lync, and the Xbox One, among other Microsoft businesses.
Benefits: Bates taught himself UNIX programming during his London commutes, and reportedly blends technical aptitude with a personal touch—evidenced by his current role as executive vice president for business development and evangelism at Microsoft. In a lengthy interview with the Skype Journal in January 2011, Bates laid out four goals for Skype: lead through products and product engineering; expand globally; accelerate ideas to users; and understand and react to a highly dynamic world, where market forces and competitors are constantly evolving.
Bates's successful Skype integration demonstrates that he understands Ballmer's philosophy of distributing technologies across a large, diverse product portfolio. Bates is ambitious, too. He has said before that his goals included leading a company by 45, which he accomplished with Skype. But you can't imagine he'd be satisfied to stop at that.
Baggage: Not much, actually. The biggest knock on the Skype deal was how much Microsoft paid for it. If Bates can make Skype an integral part of Microsoft's collaboration strategy, the price may be justified. Bates's current role in business development suggests he's being groomed as the next CEO. Still, for all the significance ascribed to Skype, is Bates a one-trick pony? So far, he has proved he can work Skype into business units across Microsoft, but whether he can direct those units is another question.
Satya Nadella
Bona fides: Nadella, 44, is an Indian-born engineer with degrees in electronics, computer science (from the University of Wisconsin–Milwaukee), and business administration (from the University of Chicago). Though he began his career at Sun, his highest-profile work has been at Microsoft, where he's worked since 1992. He is credited with launching BizTalk, Microsoft's Commerce Server, and Microsoft's Office Small Business products, but he's most famous for having overseen Microsoft's online initiatives.
Nadella helped transform Windows Live Search into Bing, and he oversaw Microsoft's other online businesses, including MSN, and their corresponding ad platforms. Nadella also convinced Yahoo to abandon its own search business and begin powering its pages with Bing. Nadella is currently the executive vice president of Microsoft's Cloud and Enterprise group, responsible for its cloud services, the platforms they run on, and the tools that build them.
Benefits: Nadella's current role brings a deep understanding of the cloud, the services it enables, the developers who write for it, and the ads that fund its operations. Nadella took a mere feature (Live Search) and turned it into the well-known Bing brand, capturing 29.3 percent of the U.S. search market between itself and Yahoo as of September, according to ComScore. Furthermore, Nadella has built out Bing with social data collected from Facebook, LinkedIn, and other social networks. In general, Nadella understands what needs to be done to power the "services" aspect of Microsoft's vision.
Baggage: Nadella's Online Services Division lost money like crazy. Yahoo has barely tolerated the ongoing Bing ad deal, and reportedly wants out. But instead of resolving its issues with Yahoo, Microsoft essentially promoted Nadella out of the way. And while Bing's search share has indeed improved, the improvement hasn't been huge: about 3 percentage points in two years. Taking on Google in search has been an almost insurmountable task, true. But if you're going to play, you have to play to win.
Perhaps even more significantly, Nadella has no chief executive experience. Handing him the reins of one of the world's largest tech companies would not be a market-inspiring choice.
Kevin Turner
Bona fides: Microsoft's chief operating officer, Kevin Turner, 49, has a management background, earning a business degree from a small university in Oklahoma. Turner then spent 20 years at retailing giant Wal-Mart, beginning as a cashier and ending as its chief information officer. In 2005, Microsoft hired him as COO, from which post Turner has overseen Microsoft's ad sales, sales and marketing, public relations, and other corporate functions. Turner also spearheaded Microsoft's retailing efforts, including the Microsoft Stores.
Benefits: Turner is Microsoft's version of Apple's Tim Cook during the Steve Jobs era: the man paid to make the trains run on time. Microsoft's net income has improved by 73 percent between fiscal 2006 (when Turner joined) and fiscal 2013, and revenue has increased by 76 percent in that period. You can count Turner among the data wonks who can be trusted to keep Microsoft's businesses operating smoothly.
Turner also understands what Microsoft needs to do to sell Microsoft. Entering the retail space gave Microsoft a public presence that commercials can't buy (although the company's ad campaigns have been remarkably on point lately, too).
Baggage: Unknown unknowns. Turner is undoubtedly known better within Microsoft than outside of the company. And most of Turner's current job involves simply greasing the corporate wheels, not authoring 10-year vision documents. So if Microsoft elevates Turner to the top spot, he'll have to overcome a perception that he's just a steward, steering Microsoft on the course defined by his predecessor.
Many industry watchers also see Turner's Microsoft Stores as simply aping Apple's Apple Stores, though they've become more important as showcases for Microsoft devices and refuges for "traditional PCs."
Bates, Elop still on top
It's easy to see why Bates and Elop are considered the most promising candidates: Both have track records of success within Microsoft, coupled with fresh perspectives acquired from working outside the company. Bloomberg's revelations about Elop's priorities seem bizarre, however: Given the many free alternatives to Office, focusing Microsoft on its business division is a risky gamble that could unsettle the more conservative members of Microsoft's board.
Mulally, meanwhile, has shown he can turn around a struggling business. But will he be dinged for a lack of computer experience?
Those and other questions will weigh heavily on the shoulders of chairman and cofounder Bill Gates, who will likely play a key role in deciding Microsoft's next chief executive. I've made the argument that Gates eventually needs to step out of the picture—but not until Ballmer's successor is chosen. And it's hard to believe that Gates would anoint a CEO with a cavalier disregard for Microsoft's past.
Microsoft, Apple, and Google have collectively made the case that a collection of devices and services, working together, can function as a cohesive whole. If that thesis remains true, Microsoft needs a craftsman to fit the pieces together, a pilot to chart the course, and a salesman to fill its staterooms. It's a rare candidate who embodies all three skills.