At a Glance
Expert's Rating
Cons
Pushes companion utility Start8 too hard
Our Verdict
Launch8 alone won't make you love the Windows 8 Start screen, but this dock does give you more power over it.
If you can't beat 'em, join 'em—or at least, customize them. Stardock's latest product, Launch8, adds a static row of icons at the bottom or top of the Windows 8 Start Screen. As you scroll the dynamic start screen left and right (and up and down, in Windows 8.1), the dock stays put, so you always know right where your favorite apps are.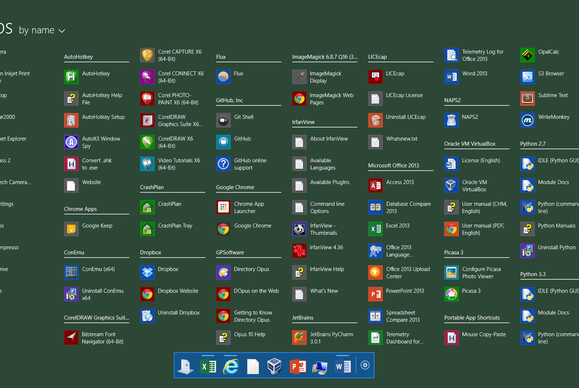 Stardock previously made a splash with Start8, which brings the Start menu back to Windows 8. Unlike the free Classic Shell, Start8 costs $5—as does Launch8. Stardock tries to tie the two together in various ways: By default, the installer makes you install Start8, forcing you to opt out explicitly; then, too, every app on the dock features an item that says "Pin to Start Menu," even if you don't have Launch8 installed.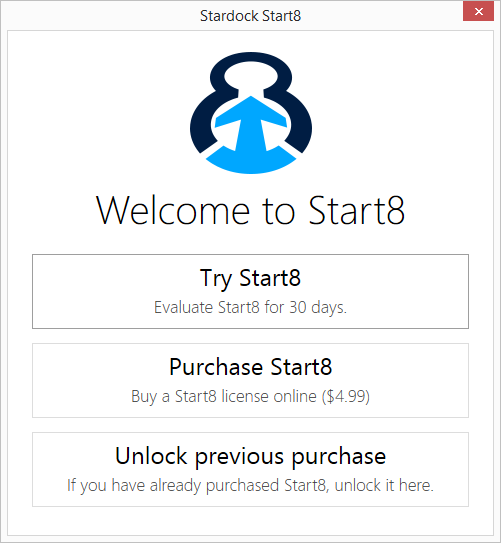 The dock is an add-on, but it is only accessible when you're in the start screen. When you're in the Windows desktop or inside a Modern app, you can't see it.
Using the Launch8 dock is as easy as you'd expect: You get a bunch of icons, and you click them to run apps. The app ships with several default icons, but if you don't like them, you can simply drag them off the dock and they'll disappear. Adding new icons is as easy as dragging them into the dock, if they're pinned to the Start screen. If they're not, you have to click the dock's Settings ("cogwheel") button, select Add shortcut, then find them in the dialog that appears.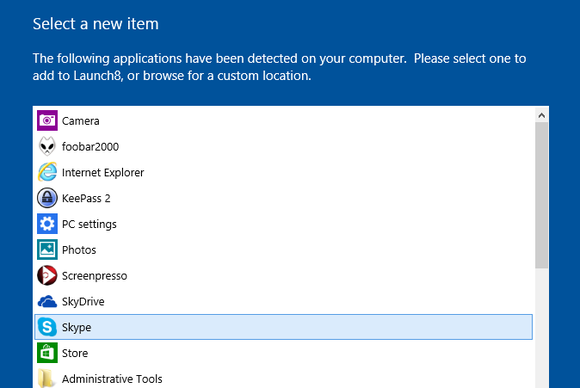 Besides offering a stable resting place for your favorite icons, the Launch8 dock also lets you access their jump lists. These are the same lists that appear when you right-click many icons on the Windows taskbar, and they let you access recent documents and common application shortcuts.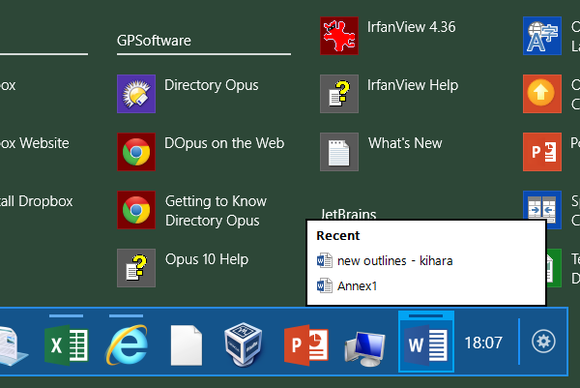 All in all, Launch8 is a curious idea. The target market seems to be people who are content with the Start screen, but want just a little bit more. In that regard, it delivers…but I wouldn't say it's a must-have add-on, especially if you're not enamored with the Start screen.