The instant gratification of digital photos cannot be overstated. You take a picture and boom, you can see it! You can tell right away if the lighting was horrible or the person had his eyes closed, and retake until it's perfect. It's so much better than the old way of shooting 24 frames of film and not knowing what you had until you got those expensive prints back from the lab.
But don't you also miss the thrill of getting back a thick envelope of prints? Cracking open the seal, pulling out that stack of glossy paper, and reliving those long-ago moments as you thumb through each image—those were all good things too.
Nowadays, you can have your cake and eat it too. (After you take a picture of it, of course.) You know you can use your smartphone to shoot, edit, and share images online. Plus with one of these handy apps, you can still send away for lab-quality prints, without having to get your computer involved. These seven apps tap into your phone's photo library to let you order prints and other photo products, either to arrive in the mail, or to be picked up at a local store.
Free Prints' big draw is right in the name—the app offers you 85 free prints per month, but only one print per photo. (Any additional prints of a single photo are 9 cents each.) Standard shipping is $2.99, to arrive in 5 to 13 days, or for another dollar they'll get it to you in 4 to 6 days. My order of 18 regular 4-by-6-inch prints and one 5-by-5-inch print (of a square photo I took with Instagram) came to $4.48 once I chose the shipping upgrade.
The app is well-designed and easy to use—you can print from your device's photo library, or link up your accounts to print photos from Facebook, Instagram, Dropbox, Flickr, and Picasa. The free app is available for iOS and Android, plus Windows Phone and Windows 8.
The photos look great, with bright color and natural skin tones. They were printed on glossy Kodak paper the same day I uploaded them, and priority-mailed to me the next day. I received them three days later.
Your photos are uploaded and saved to PhotoAffections.com, where you can also order a huge variety of photo cards and gifts like magnets, canvas prints, and iPhone cases. So the catch is that you now have an account there and they will email you to try to get you to order more. But it's easy to unsubscribe.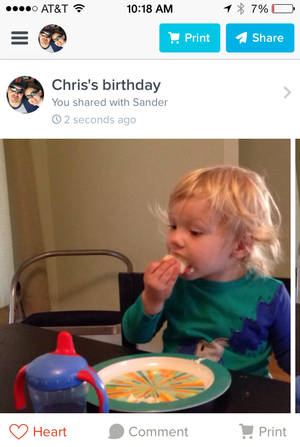 A cross between a photo-sharing social network and a down-and-dirty way to order prints, Kicksend is a little complicated at first just because it's so flexible. The free app is available for iOS plus Android and Windows 8.
For starters, you can order prints for pickup without needing to sign up for an account at all. Just launch the app, tap "Order photo prints as guest," and then tap "Prints for myself." That shows you the pickup options, including CVS, Duane Reade, Walgreens, and Target. I ordered 19 prints sent to Walgreens, where they were ready in under an hour, for 29 cents per print (well, and 39 cents for the one square print I ordered) plus local sales tax: That's $3.26, payable upon pickup—and they were ready an hour later.
Kicksend also lets you ship photos to yourself or others, and you get free shipping if you order more than ten prints. But the per-print price on shipped photos is higher: 49 cents each for a 4-by-6-inch photo. Even with free shipping, my 19 prints would cost $9.31 before tax.
The app only shows your Camera Roll when selecting pictures—I couldn't find a way to view my albums. And the Walgreens-printed photos looked a little off when carefully compared to the photos from Free Prints. The highlights were a little blown out, and skin tones had a slight bluish tint.
Kicksend also lets you share photos privately and let those people decide if they want prints or not. It's easy to select a group of photos and share it as an album. Recipients are notified by text message or email, and they can view and download the images via the Web, or install Kicksend and order prints.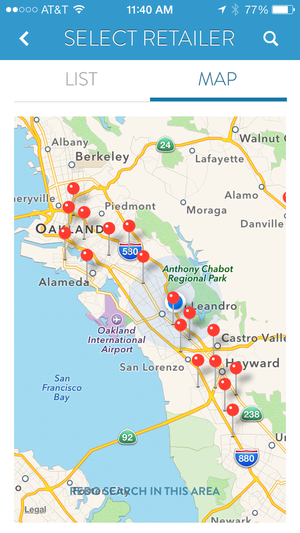 Snapfish offers free apps for iOS and Android that let you quickly order prints to be shipped or picked up at Walgreens or Meijer.
The cost is very low: Shipped 4-by-6-inch prints are just 9 cents each and standard shipping starts at just 99 cents. My order of 19 prints was shipped for $1.97, and along with 33 cents tax, that's only $4.01 total, a good deal. Opting to pick those up at Walgreens instead, I'd pay 29 cents per print for an after-tax total of $5.95, so it pays to be able to wait.
Since using the app also signs you up for a Snapfish account, of course, I should point out that you can get 20 free prints as a new member. Curiously, that deal is only on the Web, not in the app itself. So pop over to the homepage, sign in, and upload some pictures. Once you do your account will be credited for 20 free 4-by-6-inch prints. Unfortunately the clunky website isn't as easy to use as the surprisingly slick mobile apps.
Shutterfly also gives free 4-by-6-inch prints to new members: 50 free prints to be exact. That's also for signing up online, though; there's no mention of the free-prints offer in the free Shutterfly apps for iPad, iPhone, or Android.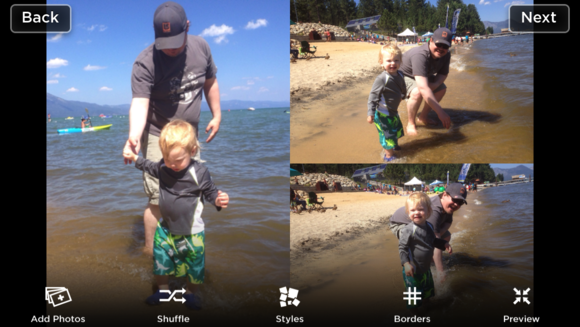 But the apps are well-designed and a snap to use. The prices are pretty good, too. A single 4-by-6-inch print is 10 cents, and a 4-by-4-inch square print is just 16 cents, the best deal for Instagram prints in this roundup. Standard shipping is $2.69, which brought my order (after taxes) to $5.07 for 18 rectangular 4-by-6-inch prints and one square 4-by-4-inch print. Shutterfly will only ship your prints to you; there's no local in-store pickup options.
One cool advantage to Shutterfly's app is the collage creator. You can pick a style, drag the images around, tweak how they are cropped, slap on a filter, and fiddle with the borders. Then you can order a print of your collage, or use it for a photo gift, like a mug, mouse pad, or case for an iPhone or iPad.
Since Kicksend and Snapfish both let you order prints to pick up at Walgreens…what about just using the official Walgreens app for iOS, Android, and Windows Phone? After all, it'll let you handle your prescription orders too, and find out what's on sale, and store your Balance Rewards card, since you'll be heading to the store anyway.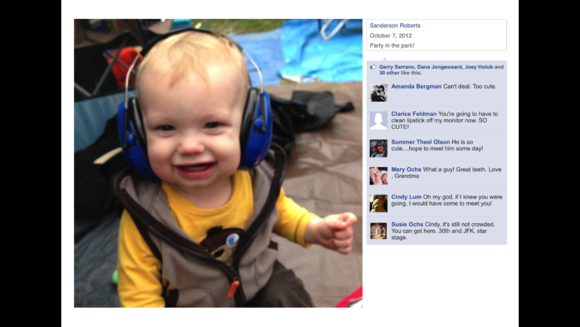 The Walgreens app gave me the same prices as Kicksend and Snapfish: 29 cents for a 4-by-6-inch print, paid for when I picked them up, ready in an hour. The app's QuickPrint function lets you order regular prints, or you can create products like collage prints, photo cards, and canvas prints.
A strange option is "PrintWorthy Card," which is a Facebook photo including the caption, likes, and comments. But when I tried to make one, it cropped my image strangely, and only included a selection of the comments, probably to make them fit next to the photo—which is $3 for a 5-by-7-inch print. Personally, I don't see the appeal of having what looks like a printout from Facebook, but maybe someone would like it.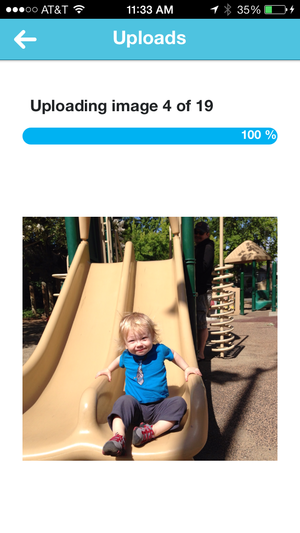 The free PostalPix app for iOS and Android has some fun options, like a grid of nine 2-by-2 photos for $2.49, great for tiny prints of Instagram photos you can cut apart and share.
Pricing for regular prints is a little annoying: 4-by-4 and 4-by-6-inch prints are 99 cents for the first three, and then 29 cents each after that. My subtotal for 18 regular 4-by-6-inch prints and one 4-by-4-inch square print was $6.33, plus $1.70 shipping and tax for $8.54 total. You can use PayPal instead of digging out a credit card, which is nice.
Oddly, you select the size of your prints before you select the photos, although you can change them later. And the app gives helpful warnings if you, say, choose rectangular photos for square prints, or try to print a photo too large for its pixel size. In fact, it was the only app in this roundup that warned me about printing a 4-by-6-inch image from a 453-by-604-pixel one that I'd saved from a Facebook album.
Another neat thing about PostalPix is the option to have your prints fused onto a 1-millimeter piece of aluminum, for scratch-proof durability. They aren't cheap: a 4-by-4-inch Instagram picture is $10, a 5-by-7-inch one is $15, and an 8-by-8 or 8-by-10-inch is $25. But they look really cool and come with double-sided tape to stick to a wall and magnets to slap 'em on the fridge.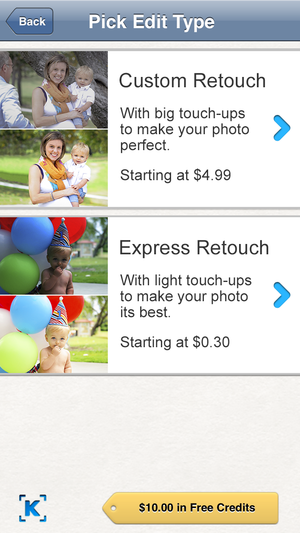 Since this whole roundup is about getting prints of your smartphone photos, let's talk about the elephant in the room: Sometimes your smartphone photos just aren't print-worthy. The color can be off, or the light just kind of dull, or they were shot off-the-cuff and the composition is wrong or there's an unwanted object or two also in the frame.
You could transfer those to your computer and spend tons of time attempting to fix them in Photoshop or another editor. Or you could get someone else to do it.
Krome Photos wants to be that someone else. You get a $10 credit for downloading the iOS-only app and signing up, and then you can order either express or pro retouching of your problem photos. Express retouching is just 50 cents for the digital image only, or 50 cents each for a retouched 4-by-6-inch prints. Major jobs are assigned to a pro editor who retouches your photo by hand and based on your request—they can fix hair, remove objects and people, smooth skin tones, the whole bit. Those pro retouches are $5 for the digital image alone, or $5 per retouched 4-by-6-inch print.
Retouching takes 24 to 48 hours, but 48 hours after placing my order I was still waiting. When I finally got my express retouch back, the before-and-after looked pretty much the same as just loading the images in an editor like Camera Awesome and clicking the one-touch enhance button. And the app is a little iffy. For example, I wasn't asked to create a password during checkout, so Krome just emailed me a (rather weak) password in plain text so I'd be able to log in to the Dashboard and see my edits. But with that free $10 credit, it's a low-risk proposition, so check it out for yourself.