At a Glance
Expert's Rating
Pros
It just works
Simple and minimalistic
Our Verdict
LICEcap is a terrific way to quickly produce animated screenshots.
No matter how you pronounce the word, GIFs are hot. The humble image format born in 1987 just won't die, mainly thanks to its support of animations, which has been used for anything from fine art to cat memes. As it turns out, though, GIFs can also be used for work: Free desktop utility LICEcap lets you create animated screenshots in a snap. I tried out the PC edition.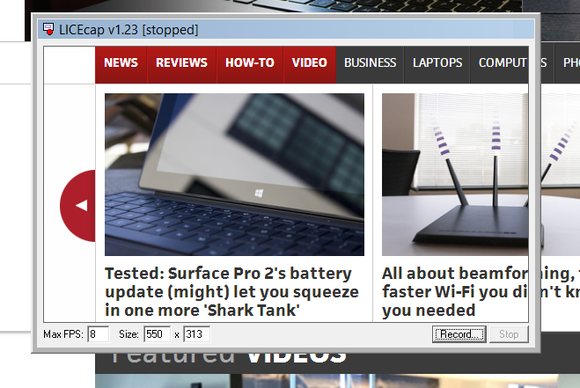 LICEcap is named for the developer's image composition library, Lightweight Image Composition Engine. [Ed: We didn't call the name a "head-scratcher." Aren't you proud?]
The program couldn't be simpler to use: It starts out as a hollow frame on your screen. Position it on top of whatever you'd like to capture, size the window accordingly, and hit Record. You can then interact with the app you're recording: demonstrate a toolbar action, reproduce a bug, or make a ten-second tutorial. You can also pause recording, and drag the recording frame around to capture a different part of the screen.
When you're done, LICEcap saves your work as a GIF, which you can embed online just like you would any other image. Resulting files are relatively big (a seven-second animation can weigh in at almost 0.5MB), but nothing a modern broadband connection can't handle. Being able to embed quick interface animations anywhere is priceless. It lets developers demonstrate software features, users send in bug reports, and is just generally handy all around.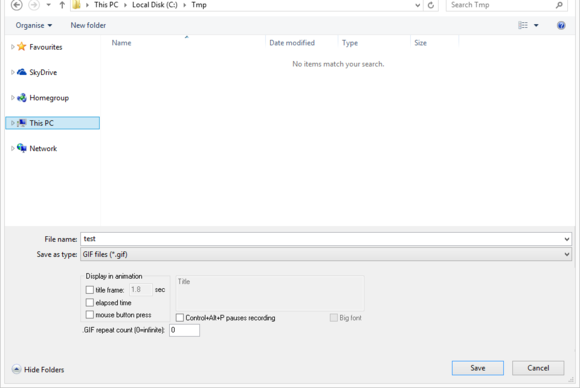 LICEcap lacks any sort of editing capabilities. A Camtasia competitor it is not, nor does it try to be. If you're looking to produce a screencast, this is not the app you need. But for a quick-and-dirty way to demonstrate some action in a format any modern Web browser can play, LICEcap is as good as it gets. There's an OSX edition, too…and despite the name, LICEcap is a program worth sharing around.