Glitch was too beautiful to die.
When the offbeat massively multiplayer online game shut down in late 2012, Glitch frontman and Tiny Speck CEO Stewart Butterfield told me he was playing with the idea of releasing the Glitch assets into the public domain. Almost a year later, Tiny Speck has released more than 10,000 works of art, animations, and code under a no-rights-reserved Creative Commons license.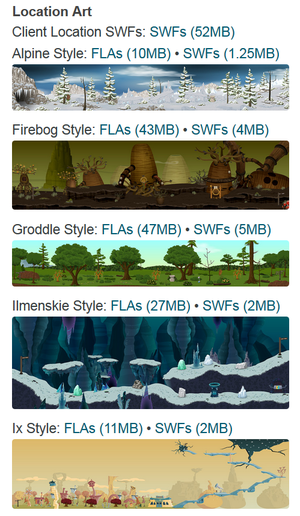 Creative Commons CC0 1.0 Universal is a highly permissive license that allows creators to do whatever they want with the content. In keeping with the classy way Tiny Speck closed the game, the Glitch website gives developers this advice on what to do with the content: "Use it for good."
Assets include avatars, items and NPCS, location art, overlays, and source code for the Android client and Flash-based browser client. The Glitch logo and trademark aren't up for grabs.
For now, Flash developers will get the most out of this, as the majority of the assets require Adobe Flash CS5. However, the Glitch site states that it "will post links to the projects created with these files as they become available." The less Adobe-inclined can still play with the limited number of artworks and animated GIFs released shortly after my conversation with Butterfield last year.
Tiny Speck has been releasing Glitch-related tidbits while promoting the company's latest project, team communciation software Slack, which is currently in beta. Earlier this year, the company published 200 sketches from game design legend Keita Takahashi as Keita's Quick Ideas. Some of his ideas, such as traveling from one end of the game world Ur to another via a dinosaur's gullet, made their way into the game. Others, such as the step sequencer, inspired other smaller projects.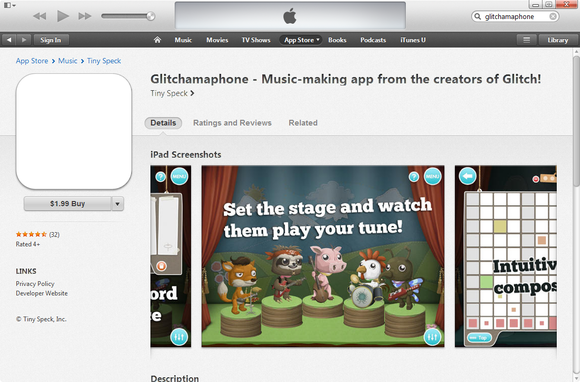 Tiny Speck is being more than decent by releasing these assets to the public. Although no strings are attached, the website says that Tiny Speck would appreciate a link to glitchthegame.com, where the assets live on, and shoutouts to Tiny Speck and Slack when applicable.