The lack of a simple, convenient way to steer PowerPoint presentations arguably birthed an entire industry of PowerPoint remotes. Now, Microsoft has gravely wounded it with a single app.
Microsoft's new, free Office Remote app requires a Windows Phone, a version of Office 2013 for either the Surface Pro or a PC, and a Bluetooth connection between the two. (It does not run on Windows RT.) If you can manage that, however, the free app appears to offer everything you'll need—including a virtual laser pointer, too.
Office Remote works with PowerPoint, Word, and Excel, with app-specific functions for all three. The setup is a bit complex: after downloading the app, you'll also need to set up a desktop add-in for Office Remote, a bit of code that facilitiates the control from the phone to the PC. After that, however, you should be able to launch any of the three Office apps and be off and running.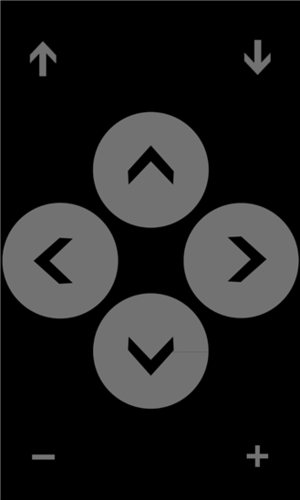 Office Remote is a collaboration between Microsoft Research and the Office team, with the idea that different components of the Microsoft ecosystem should be able to talk to each other.
"We want to make sure that we continue to create tools that deliver the best possible experiences to presenters and audiences," Darren Edge, a Microsoft researcher on the project, explained in a blog post. "It is quite amazing how many people all over the world rely on PowerPoint to add memorable, visual impact to their presentations—and how many of these presentations are delivered in meeting rooms, classrooms, ballrooms, and boardrooms every day.
What can the app do?
In PowerPoint, the Office Remote can navigate slides, naturally, jumping ahead either on a slide-by-slide basis or to a particular slide, via its thumbnail image (See the large image, above.) An on-phone display also shows the ongoing presentation time, plus a navigable "laser pointer" that can be used to highlight particular details.
Microsoft promises that Excel users can quickly jump between the data, graphs, and named objects. Pivot tables and filters can be adjusted on the fly, and the display can be zoomed in and out. Users can also zoom in and out of Word documents, and move through them on the fly.
PowerPoint remotes and clickers typically cost between $15 and $20 online, so cutting out the cost of an additional remote won't make a big difference to a corporate pocketbook. But a salesperson is probably less likely to misplace her phone than a slim remote. And for Microsoft, the new app adds just a bit more value to the Microsoft ecosystem, helping cement its newfound message of productivity. Let's hope that versions for Android and iOS follow suit.