Valve has big plans for the future of the Steam gaming platform and it's not just about embracing Linux. In January, Valve will show off a prototype virtual reality headset during Steam Dev Days—the company's developer conference. Valve will also share its VR support plans during the conference.
"We've figured out what affordable Virtual Realityhardware will be capable of within a couple of years and assembled a prototype which demonstrates that such VR hardware is capable of stunning experiences," Valve says in a Dev Days session description.
The session in question is called "What VR Could, Should, and Almost Certainly Will Be within Two Years," and hosted by Valve's resident VR booster, Mike Abrash.
Abrash, who went to work for Valve in 2011, is widely known for being part of the team behind Quake and other popular video games. In 2012 during an interview with Rock, Paper, Shotgun, Abrash said we were just at the beginning of the era of VR gaming. "I don't know what VR will turn into," he said. "But I'm pretty confident it'll turn into something great if the hardware can be good enough."
Beyond the Rift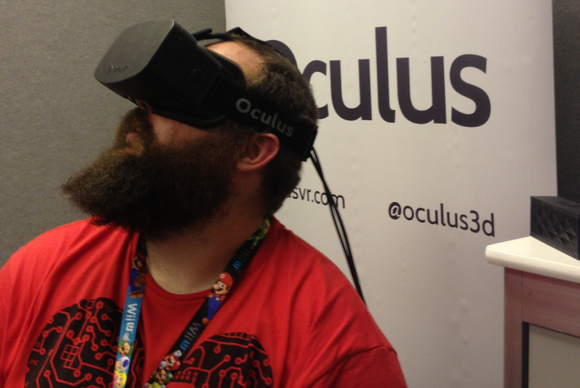 That focus on hardware has received a boost in recent months thanks to the Oculus Rift, a virtual reality headset from Oculus VR that is aimed at consumers and expected to start shipping in 2014.
We've been keeping a close eye on the Oculus Rift and were impressed with the continuing improvements Oculus VR is making to the headset—especially the addition of 1080p resolution. We tried on the latest Oculus Rift model in June during E3 and again in November.
Although Valve appears to be working on its own headgear, the Oculus Rift should be ready sooner than anything Valve might be working on, which is why the company is also working closely with Oculus VR. Valve in March added Oculus Rift support toTeam Fortress 2 followed by a beta version of Half-Life 2 in May.
The Oculus team will also talk to developers during Dev Days about the issues surrounding porting existing games to virtual reality platforms. A final VR-focused Dev Days session "Virtual Reality and Steam," Valve will also talk about the "Steam Overlay in VR, Steam store changes for VR, and our VR plan for Steamworks."
Widespread support for virtual reality appears headed to Steam in the near future, but when and just what that will look like should become clearer in January.