Whether or not you think eight-core smartphone chips are a marketing gimmick, Taiwan's MediaTek could help make them a norm in the Chinese market, putting pressure on Qualcomm's own business in the country.
On Wednesday, MediaTek launched its "octa-core" chip, the MT6592, claiming it to be the first of its kind that can use all eight processors simultaneously. Designed to be both powerful and energy efficient, the chip has a clock speed of 2 GHz and is built with ARM's Cortex-A7 processor cores. The first products to use the chip will arrive at the end of this year or early next quarter.
MediaTek isn't widely known in the U.S., but it's become the largest vendor for smartphone chips in China, according to research firm Gartner. The company has risen to the top largely by selling its chipsets to local makers of low-end phones. But on Wednesday MediaTek said it wanted to break into the market for high-end products, including tablets, with its new eight-core processor.
What MediaTek means by high-end, however, doesn't equate with handsets like Apple's iPhone 5s or Samsung Electronics' Galaxy S4. Instead, MediaTek wants to help Chinese vendors come out with mid-range products, said Roger Sheng, an analyst with Gartner. These smartphones would be priced at 2,000 yuan ($326) or higher, a notch down from the iPhone, which starts at 5288 yuan in the country.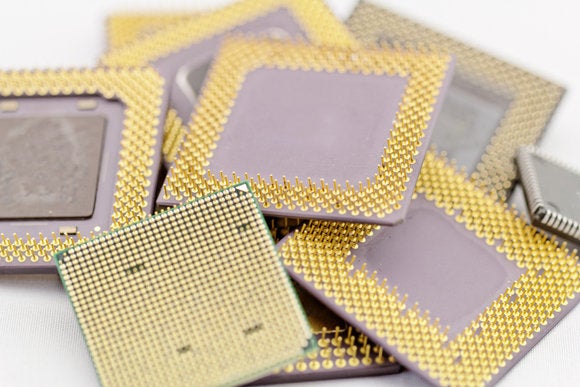 "For many Chinese vendors it's very difficult to compete with Samsung and Apple at that price level," he said. "So they price their phones lower, giving them an additional sales point to attract customers."
Putting an eight-core chip on a smartphone or tablet gives Chinese vendors another sales point to use in their product marketing, Sheng added. But not all have been thrilled with octa-core chips. Earlier this year, rival Qualcomm said that eight-core processors were "dumb", adding that they were akin to putting several lawn mower engines together and calling the result an eight cylinder Ferrari.
Qualcomm named no specific vendor, but the comment came just days after MediaTek unveiled its plan to release its eight-core chip. The two vendors have been competing heavily in China, now the world's largest market for smartphones. Last year, MediaTek had a 42 percent share of the processors in smartphones made by Chinese local vendors, while Qualcomm had 37 percent, according to Gartner.
"Chinese consumers probably don't really understand the difference between eight cores and four cores," Sheng said. "But MediaTek's chip will satisfy their vendor customers. If one vendor has eight-core chips in their phones, then all vendors will want it too."
MediaTek is among chip makers in Taiwan and China that have historically sold processors to little-known local electronic companies, called "white-box vendors". These companies typically sell cheap gadgets, including low-end tablets.
This year, whitebox vendors from Asia could ship around 80 million tablets, up from over 50 million in 2012, said Roy Chen, director of mobile computing for ARM. Vendors such as MediaTek, and China-based Allwinner Technology and Rockchip are providing many of the chips, he added.