Are you shopping for the perfect holiday gift for your conspiracy theorist friend who harbors a deep, seething rage for Google's "Your face in ads" policy? Good news! Microsoft's got you covered with a new Scroogled store stocked with mean-spirited gems like the coffee mug above.
The new wares—found in a corner of the virtual Microsoft Store—is an expansion into the physical realm for Scroogled, Microsoft's FUD-spreading smear campaign against Google. Over the past year, Scroogled has levelled its guns at Google Shopping's pay-to-play system, Gmail's automated ads, and Google Search's practice of placing ads next to results. (You know, like the ones Bing has, too.)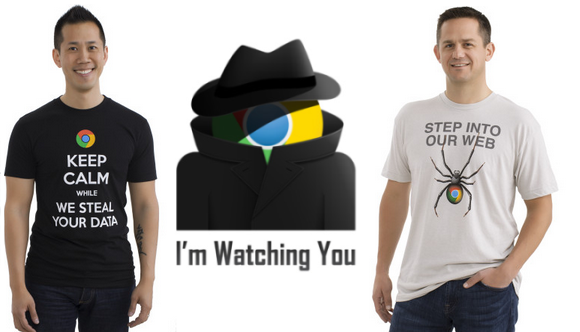 Yeah, it's sad. But Microsoft claims the low blows are working, for what it's worth (which probably isn't much, considering Bing's paltry 18 percent share of the search market).
And while we're talking For What It's Worths, the Electronic Frontier Foundation's recent "Encrypt the Web" report gave Google a perfect score for trying to keep your data safe from prying eyes. Microsoft, meanwhile, scored 1 out of 5 on the testing criteria—just like MySpace.
Sure, these Scroogled campaigns might get a chuckle or two, but they're also generating a lot of anti-Microsoft sentiment, as a quick search on Twitter reveals.
WTF Microsoft. Real Classy http://t.co/mSewvt0PwE

— Sam Jarman (@samjarman) November 20, 2013
//
Just saw the Scroogled store (oddly, it won't load on my iPhone) and, er, yeah. Pathetic doesn't really cover it. 'Well done', Microsoft.

— Craig Grannell (@CraigGrannell) November 21, 2013
//
Wow. Just, wow… http://t.co/gHL2E2DWFI Really, Microsoft?

— Brandon Jones (@Tojiro) November 20, 2013
//
Keep it classy, Microsoft. And if you're looking to hit Google where it hurts, at least do it right—with "Give me back my YouTube comments" underoos.