Five human rights groups urged the United Nations (UN) General Assembly to adopt a new resolution against indiscriminate mass surveillance.
The draft resolution, titled "The right to privacy in the digital age" was introduced by Germany and Brazil in November in the wake of the NSA mass surveillance revelations. It calls upon states to respect and protect the right to privacy, including in the context of digital communication and to take measures to put an end to violations of those rights.
This is a critical moment for the protection of privacy around the world, said the Electronic Frontier Foundation, Privacy International, Human Rights Watch, Amnesty International and Access in a letter sent to all members of the UN General Assembly on Thursday. That letter linked to an earlier version of the resolution that, at the time of writing, contained minor drafting differences.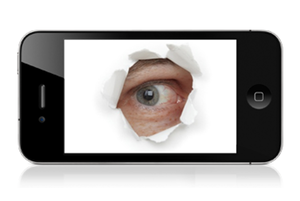 "Indiscriminate mass surveillance, which tramples individuals' right to privacy and undermines the social contract we all have with the State, must come to end immediately," they wrote, adding that if the resolution is adopted this would be the first major statement by the UN on privacy in 25 years.
The draft resolution says states should create conditions to prevent such violations and ensure that relevant national legislation complies with their obligations under international human rights law.
States should also review their procedures, practices and legislation regarding the surveillance of communications, their interception and collection of personal data, with a view to upholding the right to privacy by ensuring the full and effective implementation of all their obligations under international human rights law, according to the draft resolution.
Moreover, states should establish or maintain existing independent, effective domestic oversight mechanisms capable of ensuring transparency and accountability for state surveillance of communications, their interception and collection of personal data, the draft said.
In their letter to members of the General Assembly, the groups wrote: "A strong resolution would crucially reiterate the importance of protecting privacy and free expression in the face of technological advancements and encroaching State power."
By adopting the resolution, the groups said, the General Assembly can take a stand against indiscriminate practices such as mass surveillance, interception, and data collection, both at home and abroad. It will also help to uphold the right of all individuals to use information and communication technologies such as the internet without fear of unwarranted interference, they wrote.
Despite efforts by the "Five Eyes" surveillance alliance — the U.S., Canada, New Zealand, Australia and the U.K. — to weaken the resolution, it remains relatively undamaged, the groups said in a joint news release.
The resolution also requests the United Nations High Commissioner for Human Rights to present a report on the protection and promotion of the right to privacy in the digital age.
If adopted, the resolution will ensure that this issue stays on the front burner at the UN, the groups said, adding that a vote on the resolution is expected to take place in the next week.
Primary image: g4ll4is via Flickr/Creative Commons