The Thanksgiving holiday is a time for turkey, family, football—and for an onslaught of electronics deals.
The big question, of course, is whether Black Friday or Cyber Monday is the best day to jump to get the most bang for your hard-earned cash. Should you skip Black Friday altogether and wait until Cyber Monday to see if the deals get any better?
The short answer for would-be tech buyers is "No."
Last and least
The big secret: despite its name, Cyber Monday is actually pretty middling for tech deals.
Popular deal-tracking site DealNews.com went back and analyzed the last two years of Black Friday/Cyber Monday deals to see which days offered the largest discounts. If you're interested in tech deals, Thanksgiving Day and Black Friday are actually your best bets.
On Thanksgiving, look for deals on phones, TVs, and games. "On average, there were 229% more gaming deals on Thanksgiving than on Cyber Monday," writes DealNews.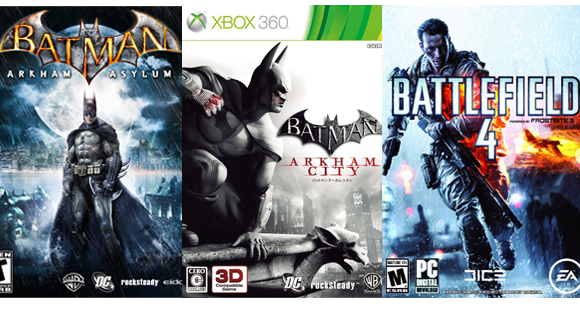 Laptops and computer hardware are big sellers on Black Friday—particularly hard drives and other storage—DealNews found 85 percent more deals for those items on Friday than on Monday.
The big winner on Cyber Monday? "It's the undefeated heavyweight champion when it comes to clothing and shoe deals," says Mark LoCastro, a spokesman for DealNews. He said, while there are still a few good deals on Cyber Monday, "The volume of consumer electronic deals decreases significantly."
A relic of a (thankfully) forgotten era
If some of you are reading this story on your PC via a sub-standard Internet connection, I say, "I'm so sorry." For most of us, though, the impetus for Cyber Monday no longer exists.
Why, you ask? Well, let's travel back to a time when Numa Numa was the height of Internet hilarity, and Chuck Norris jokes were a fine wine, to be sipped at leisure. I'm talking about 2005, in other words. That was when the phrase Cyber Monday was first coined.
(Never seen Numa Numa? Well, here you go:)
In the pre-2005 era, home Internet speeds were still "just okay," at best. As a result, many consumers went back to work the Monday after Thanksgiving and took advantage of their office's high-speed connection for holiday shopping. Eventually retailers caught on and offered deals to these enterprising shoppers. A "new holiday" for shopping was born.
But Internet speeds have greatly improved since 2005. Despite Black Friday's increasing irrelevancy, the reason for its continued presence makes sense—people still have the day after Thanksgiving off, and many of them choose to go shopping. Cyber Monday, on the other hand, is the awkward solution to a problem that no longer exists.
In fact, Philip Carmichael, owner of PCPartPicker.com, said, at this point, the traffic on his site is practically equal on Black Friday and Cyber Monday.
"Cyber Monday typically edges out Black Friday by maybe a percent or two," Carmichael says. That's a negligible difference, and shows how consumers have turned to online shopping for Black Friday instead of waiting until the Monday after the Thanksgiving weekend.
Christmas can't be far away
Because everyone now shops all weekend on their fancy high-speed Internet connections, Cyber Monday is too late for retailers. "Retailers have focused their marketing efforts on Black Friday and pre-Black Friday sales out of the fear that sitting on the sidelines until Cyber Monday means finding consumers who've already spent their Christmas budgets a week earlier," says Matthew Ong, Senior Analyst for NerdWallet.
The problem is exacerbated this year by how late the holiday retail season kicks off. "Retailers want the season to start heating up earlier in November, not later in the month, and Cyber Monday is simply too late this year," Ong says.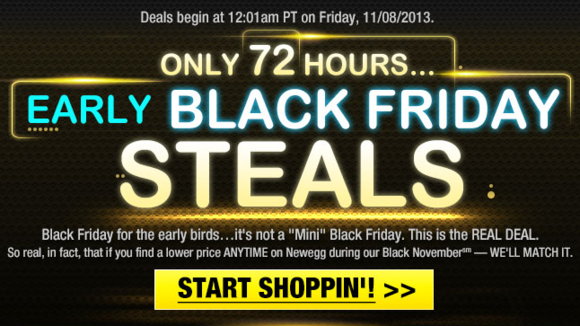 This year, by the time Cyber Monday rolls around, we're already in December—Christmas is mere weeks away, and Hanukkah has already started.
For retailers, that's a nightmare scenario—an entire week of holiday shopping lost compared to 2012.
Retailers are so paranoid about it, they don't even want to wait for Black Friday this year, let alone Cyber Monday.
If you're stuck in a turkey coma on Friday and end up sleeping through all those deals, Monday might have a few tech treasures in store for you.
But don't get your hopes up.