Attention gamers: You've now got yet another reason to say "Thanks" as you gobble down copious amounts of turkey and cranberry sauce. Yes, the Steam Autumn Sale is here.
Steam's Autumn Sale might not get as much attention as the service's summer and holiday sales, but the deals flow just as deeply. The fall festivities follow the standard Steam Sale outline, with general deals, daily deals, and 8 hour-long flash sales.
Don't sweat it if family keeps you occupied over the next couple of days, either, as the discounts will flow through Tuesday December 3. The picture below shows today's highlights.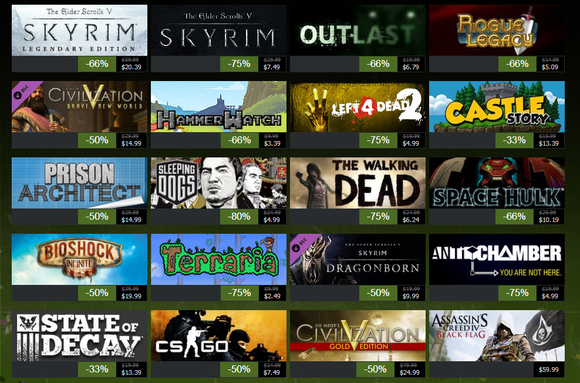 Yes, that's the full first season of the critically acclaimed Walking Dead for $6.49, and Antichamber and Sleeping Dogs are going for just a fiver. What are you waiting for? Say your thanks and go bask in the gaming gravy.