Apple now sells many different iPad models to choose from. But sometimes 'new' is more than you need—and more than you want to spend.
If you'd like to save a little money and still pick up an iPad for yourself or a loved one—as a gift for a parent getting their first tablet or for a child new to the ways of iOS, say—then the refurbished market is a great option. Yes, I mean a used iPad. (Although technically it's restored to like-new condition.) If you don't need the latest and greatest, or something untouched since it came off the assembly line, refurbished is a good choice.

And while there are many, many companies that buy, repair, and sell used iPads at significant discounts, I'm here to tell you why you should overlook them—even if they save you some money in the short term—and instead buy from Apple.
The company that makes the iPad Air and iPad mini with Retina display also fixes up and resells older iPads (and Macs and iPods, for that matter, but not iPhones) on its official refurbished products page. (You can also find it by going to the Shop iPad section of the Apple Store online and clicking the right arrow at the top and scrolling over to Certified Refurbished.) Here are four reasons why you should turn to Apple.
1. The iPads come from the company that makes them in the first place
When you return an iPad to Apple's hands—maybe there's a defect and the product is under warranty—chances are it will get fixed up (or stripped for parts) and then made available for exchanges or sold on Apple's website as a refurbished tablet.
Before they end up for sale, Apple repairs the iPads using genuine parts and tests and certifies each one to make sure it's good to go. You could probably save a little money getting an older iPad from one of the services that you'll find on the major deal sites out there. The difference is you don't know exactly what condition the product will be in, who fixed it up, what parts they used, and so on. With Apple, you can shop with confidence. Apple even throws in free ground shipping.
2. You get a new battery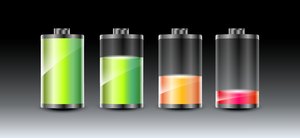 Even if you get a pristine-looking iPad from a third-party, you don't know how many charge cycles are left in the battery. And replacing the battery is an expensive proposition at $99. All of Apple's refurbished iPads have a brand new, full-capacity battery inside. Apple also replaces the iPad's outer shell as well.
3. You get a full warranty
Look at the fine print for other refurbished iPads and you'll see that they either include something like a 30- to 90-day warranty, or none whatsoever. All of Apple's refurbs include a one-year warranty—the same as with new iPads. If something goes wrong in that time, you're not stuck paying Apple or a third-party repair facility for out-of-warranty repairs.
4. You can buy AppleCare+
Even better than the included warranty is the option to purchase AppleCare+ for your refurbished iPad, which extends both the warranty and free tech support to two years. AppleCare+, the special brand of AppleCare for iPhones and iPads (and some iPods), covers the devices (specifically their batteries and defects in materials or workmanship) and the included cables and power adapters.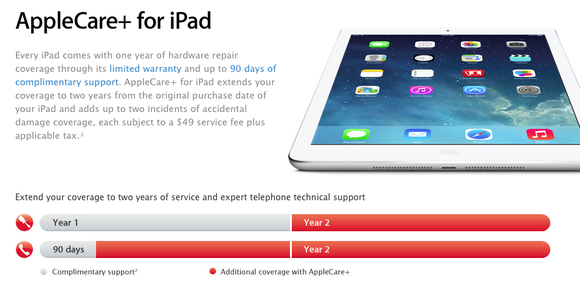 The AppleCare+ plan for iPads costs $99, but comes with a bonus: It also covers accidental damage. If you break your device, or even drop it in the pool, Apple will repair or replace your iPad for a set fee of $49 (plus tax). You can take advantage of this accidental-damage benefit twice over the duration of your AppleCare+ plan.
A word on selection
Because Apple's refurbished iPad selection is based on ever-changing inventory of repaired hardware, keep in mind that you might not be able to find exactly the model, color, and capacity that you're looking for at any given moment.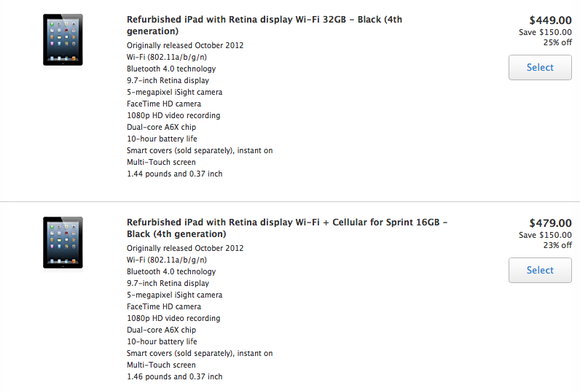 But as of this writing, the refurb store has a great selection of Wi-Fi and Wi-Fi + Cellular versions of second-, third-, and fourth-generation iPads, as well as the original (non-Retina) iPad mini. Although Apple doesn't current offer any refurbished models of the current generation of iPads, note that everything that Apple does sell is capable of running iOS 7.
So if you're looking to save money on an older iPad and feel confident you're making a safe purchase for the long term, check out Apple's refurbished store.