Yahoo has been hiring hotshot journalists to boost its news cred, and Monday's addition of Katie Couric could help with the company's efforts to reinvigorate itself. But it has to get the content just right.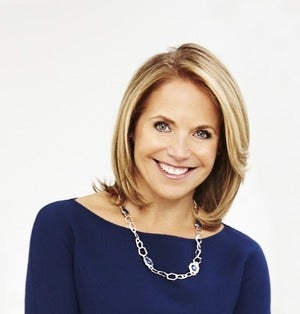 The Internet company confirmed Monday it hired TV news anchor Katie Couric to lead its growing in-house news operation. She follows several other big-name grabs like The New York Times' technology columnist David Pogue and the Times' deputy news editor Megan Liberman.
The moves could give users more reasons to visit the site and help Yahoo sell more ads against its video news reports. But for that to happen, observers said, Yahoo's original news content needs to be just that: original.
To be successful online, you need to supply content that others aren't, said Al Tompkins of the Poynter Institute, a nonprofit journalism training organization. "Yahoo needs to focus more on insights rather than personality," he said.
In a blog post, Mayer said Couric will lead a team of correspondents who will "cover the world's most interesting stories." But the name Katie Couric isn't synonymous with investigative reporting, according to Tompkins.
"I don't know what she will bring that Yahoo couldn't get somewhere else," he said.
Pogue, on the other hand, brings his own whimsical style to product reviews and technology analysis. He might be better poised to provide Yahoo with a unique voice that will prove popular with users.
Couric's career includes a 15-year run on NBC's The Today Show, but her ability to attract new users to Yahoo, especially the coveted younger crowd, is a big question.
One Twitter user summed up what others may be feeling about the Yahoo-Couric pairing. "I'm not so sure. Feel like they both peaked in the 90s," he wrote.
But if Couric is getting dusty, "maybe that's because television is going down the drain, not because she's lost her journalistic chops," said Karsten Weide, an industry analyst with IDC.
Even if broadcast TV isn't dead, the Internet is becoming a larger part of the mix. TV ratings company Nielsen now includes tweets in its analysis of shows. And Twitter is trying to position itself as a "second screen" to the TV, by encouraging its users to tweet about shows, and serving them targeted ads in response.
With Couric at the helm, Yahoo's expanded journalism operation adds another content stream to an already diversified company that includes search, advertising, email, photo-hosting with Flickr and social networking with Tumblr.
It's good that the company is working harder to provide original news instead of just aggregating what others deliver, analysts said. But original content does not guarantee success online. AOL has been trying it with Patch, which in recent months was hit hard by layoffs.
Yahoo's original news today includes a mix of frivolous and serious topics. Maybe Couric can expand the serious side, because Yahoo can probably manage frivolous on its own: "Dog rescued from 700 foot deep hole in South Africa," read one of the trending headlines Monday.