Google's video-chat service Hangouts wilfully infringes on the still pending trademark of Hanginout, the company said in a lawsuit filed with the U.S. District Court for the Southern District of California on Tuesday.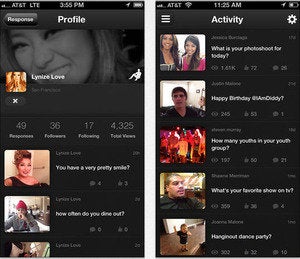 Hanginout, based in Carlsbad, Calif., makes a video profile app for iOS. The app allows users to interact via recorded videos. They can find and follow people and celebrities, ask them questions and receive instant personal video responses.
The company was founded in 2011, but said in the court filing that it has been developing its products since 2009.
Google Hangouts launched in May and offers a messaging and video chat platform that allows users to send instant messages, share photos and talk to each other via live video.
"Google's 'Hangouts' mark is nearly identical to Hanginout's HANGINOUT mark in both appearance and sound," the company said in the filing, adding that Google therefore infringes on Hanginouts trademark.
Hanginout's trademark application is still pending though. It filed for U.S. trademark applications on July 12, 2012. Google applied for the Hangouts mark in April 2013, according to the filing.
Google's application was however suspended in July by the U.S. Patent and Trademark Office (USPTO) because there was "a likelihood of confusion" with Hanginout's pending trademark, the USPTO wrote. This may lead to the bar of the registration of Google's Hangouts mark, said the USPTO, adding that all action on Google's application was suspended until the Hanginout mark is either registered or abandoned.
Google's use of Hanginout constitutes willful trademark infringement, has caused significant confusion in the marketplace and is likely to deceive consumers, Hanginout said in the complaint.
Moreover, Hanginout said, Google also committed acts of unfair competition because it "purposefully attempts to heighten the likelihood that consumers will be confused" and because an inaccurate appearance of affiliation was created.
It therefore asked the court for a preliminary and permanent injunction from trademark infringement and unfair business practices by Google as well as an amount of damages to be determined on trial. It also asked the court to treble the damages for willful infringement and unfair competition, and demanded a jury trial.
Google did not respond to a request for comment.