The Bluetooth Special Interest Group said Wednesday that it had published Bluetooth 4.1, which prepares Bluetooth peripherals for the "Internet of Things" by allowing them to serve as both hub and peripheral devices, and paving the way for them to directly connect to the Internet.
Put another way, Bluetooth 4.1 devices like fitness trackers will be able to collate data from sensors like heart monitors and temperature gauges, then report back to a smartphone with their findings. In turn, those phones could be used as sensors that other devices can communicate with and pull data from.
The update is the first major release since late 2010, when the SIG announced Bluetooth 4.0 or Bluetooth Smart, an update that reduced the power consumed by Bluetooth devices. A spokeswoman for the SIG said that she expects to see several chip companies announce Bluetooth 4.1-compatible products as soon as qualifications are enabled on December 10.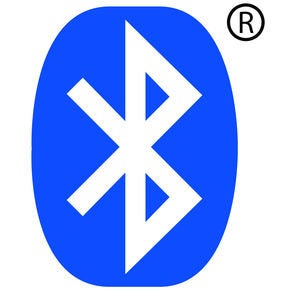 And there's some more good news: "The updates are all software related, so an over the air update can upgrade [Bluetooth] radios that are currently in market," the spokeswoman added.
The 4.1 release includes better cooperation between LTE radios and Bluetooth devices, to avoid interference. It also increases the "timeout" period between devices, so that removing your phone from your car's Bluetooth system, for example, may not mean that it has to reconnect again after a short errand.
Bluetooth 4.1 also supports bulk data transfers, so that information collected over the course of a run can be communicated at once from multiple sensors.
Finally, the Bluetooth SIG also said that the new 4.1 spec also "lays the groundwork" for future IP-based connections between devices, in the same way that a router connects to multiple Wi-Fi devices. Specifically, the new iteration of the spec adds a standardized way to create a dedicated channel which could be used for IPv6 communications in the future, the SIG said. IPV6 went live in 2012, as a way to anticipate a future where virtually everything is connected—the standard supports 340 trillion trillion trillion addresses. (Or 340 times 10 to the 36th power, for you math whizzes.)
"It's not a mesh network scenario, but rather the beginning groundwork to make it possible for Bluetooth enabled devices to speak directly to the Internet," the SIG spokeswoman said.
It's not clear when this would happen, and whether or not you'd want your Bluetooth headset accessible, say, by a server in China. But with the appropriate permissions and security, it's possible that your doctor, for example, could monitor your progress on a marathon or that voice calls could be made to specific Bluetooth headsets, rather than the phones themselves. In any event, the new technology merely paves the way for those scenarios.