In a move that could add momentum to game development on Linux, game maker Valve has joined the Linux Foundation and will contribute tools for developers to work with its SteamOS.
Valve is a game development and digital distribution company known for games like the first person shooter "Half Life", online action game "Counter Strike" and the Portal puzzle games. The Bellevue, Washington, company is also behind the PC gaming platform Steam. Available for Windows, Mac and Linux it offers access to more than 1,800 game titles and connects 35 million active users each month. The platform is also used by independent developers to distribute their games.
Valve has been expanding its efforts on Linux for the past year. In February it released a Linux client of its gaming platform Steam and in September it announced SteamOS, a Linux-based OS that can be used to power game consoles.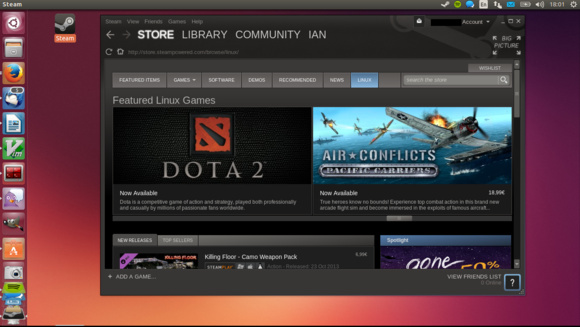 Joining the Linux Foundation is one of the many ways Valve is investing in the advancement of Linux gaming, the company said in a joint news release.
Besides contributing tools to the Linux community, it also hopes to compel hardware manufacturers to prioritize support for Linux and to eventually deliver an elegant and open platform for Linux users, Valve said.
"If you look at all the real innovation in massive multi-player games, in-game currencies and self-generated worlds, they all came from really open platforms," said Jim Zemlin, executive director of the Linux Foundation.
Valve's involvement with the Linux Foundation could also lead to innovative new gaming, Zemlin said, as it will give the Linux community access to SteamOS.
"It could lead to new input methods that maybe the folks of Valve never thought of," he said.
"Somebody could take SteamOS and create a hardware profile that is somehow battery driven and is an actual wearable interface that is sort of a mobile Oculus Rift," he said, referring to a virtual reality headset for gaming.
"You can never predict where that innovation will come from," he said.
Valve thinks that in several years, games played on Steam, their content and their worlds will be largely created by users, Zemlin said. "That is really the future of gaming."