Microsoft is adding a few new security features to provide more peace of mind for Microsoft Account holders.
Users will soon be able to see a recent activity log through Microsoft's website, showing recent sign-ins, incorrect password entries, password resets, and security challenges, as well as the locations of each activity. If anything looks suspicious, users can click a "This-wasn't-me" button to get help locking down their accounts.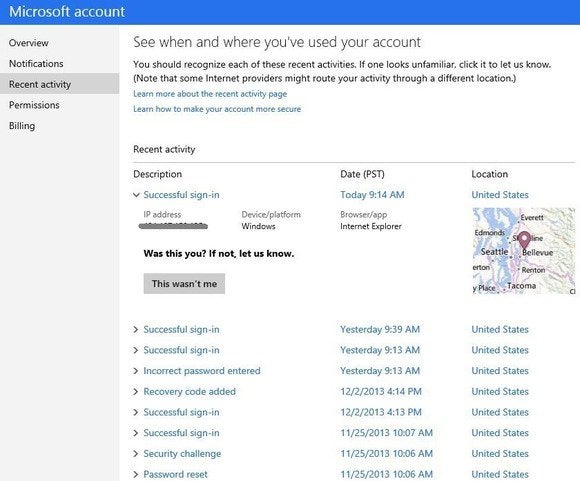 The added security measures are necessary for Microsoft in its new push as a "devices-and-services" company. Microsoft wants to carve out a bigger role for online services such as Office 365, SkyDrive, Outlook.com, and Xbox, working across multiple platforms. With all of these products tied to a single Microsoft login, the potential security headaches only get bigger, so Microsoft needs to ramp up its security efforts accordingly.
The new security features may not be immediately visible, but should roll out to all users over the next couple of days.