Free mobile text and calling platform Viber is branching out to take on Skype with a new feature called Viber Out, which lets you call almost any phone around the world from within the app. Previously, Viber only allowed you to call or message other Viber users, similar to messaging platforms such as Whatsapp. With Viber Out, however, you can call any phone—as long as you are willing to pay for it. Watch out, Skype.
The new service first surfaced in the Philippines in November to help residents of the island nation communicate with emergency services and loved ones following Typhoon Haiyan.
Now, however, Viber Out is going global and a few of its long distance rates are even looking better than Skype's. Viber has different rates for calls to landlines versus calls to mobile phones, unlike Skype, which allows for a slightly better or worse pricing depending on the country.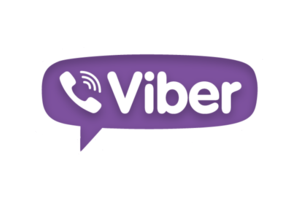 Viber Out calls to U.S. landlines, for example, are free, while calls to a mobile device cost 1.9 cents per minute. Pricing for Skype pay-as-you-go credit is 2.3 cents per minute—a common pricing structure for international Skype calling—to the U.S. for any phone number. You can get a cheaper rate from Skype with a monthly subscription starting at $1.09 for 60 minutes, which works out to 1.8 cents per minute.
Calls to the U.K. on Viber Out will cost 1.9 cents to landlines, but calls to mobile devices are a whopping 5.9 cents per minute. Skype, by comparison, costs 2.3 cents per minute for any phone. Phoning a friend in Australia will cost you 2.3 cents per minute on Skype, and Viber Out offers the same price for calls to landlines. But if you want to call a mobile phone down under you're looking at a whopping 15 cents per minute ($1.05 for seven minutes) with Viber.
Viber Out can at times be cheaper than Skype, but it all depends on where you're calling and whether the number on the other end is mobile or not. One definite advantage of Viber Out is that your Viber account is tied to your mobile phone number. That means any calls you make with Viber Out will use your cell number on the receiver's call display regardless of whether they are using Viber or not.
Viber Out is currently available as on option inside the Viber app for Android, iOS, and desktop PCs, with plans to bring the new service to Windows Phone in the near future. Android users may run into a few issues though. In my tests, Viber crashed several times on a Nexus 4 running Android KitKat 4.4 when I tried to open the Viber Out service. In the end I got it to work, but it took several tries.