Rumors continue to swirl around Microsoft's potential plans for a 7-inch Surface tablet, as smaller, less-expensive slates gobble up an ever-increasing slice of the market.
Today, The Wall Street Journal reported that Microsoft is working on a 7-inch Surface, citing "people familiar with the company's plans." (It's worth noting that Microsoft recently changed the certification requirements for Windows 8, allowing for the lower screen resolutions typically found on smaller tablets.)
The newspaper didn't provide much information beyond that, leaving all sorts of questions unanswered. One question overrides all the others, however: What exactly could a smaller Surface offer to make it more attractive than Apple's iPad Mini and cheap Android tablets?
The devil's in the details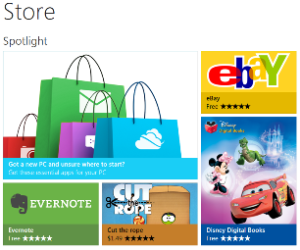 Short of any hard details on features, it's hard to say how a 7-inch Surface tablet would be competitive with Apple's iPad Mini, Amazon's Kindle Fire, and Google's Nexus 7. What we can say is that several of Windows 8's biggest perks wouldn't work or make much sense on a smaller screen.
The desktop and legacy apps would provide a poor experience, because all the buttons and menus would be almost infinitesimally tiny. (What about finger-friendly Windows 8 apps, you ask? The Windows Store isn't especially well stocked.) Support for Microsoft Office, the company's trump card in Windows 8, isn't as vital on small tablets, which are typically aimed at consumption rather than productivity.
Microsoft's other advantage with Surface, its typing experience, also would be a challenge to bring to smaller tablets, said Ross Rubin, Principal Analyst at Reticle Research. "It's even more difficult to create a strong typing experience that would connect to a display that small," he said.
Meanwhile, Microsoft hasn't shown that it can be competitive on pricing. The company's Surface RT tablet starts at $500—the same base price as a full-sized iPad—and it's been a tough sell so far. The small tablet market is even tougher, with tablets from Google and Amazon in the $200 range and the iPad mini sitting pretty at $330. So far, Microsoft hasn't been willing to sacrifice profits just to get Surface in more peoples' hands.
Xbox Surface?
The best hope for Microsoft just might be Xbox integration that goes far beyond current Windows tablets and Windows Phones. If, for instance, a 7-inch Surface had the ability to stream console games with an attachable game controller, it could lucrative add-on for the next Xbox while knocking the wind out of Nintendo's Wii U.
The Journal's report doesn't have any specific details about the rumored tablet, and it's not clear whether the tablet will even run a full version of Windows. A previous report by The Verge claimed Microsoft was developing a 7-inch "Xbox Surface" tablet that would run a custom, Xbox-focused Windows kernel and focus on gaming. Recent scuttlebutt suggests the next-generation Xbox will be based on Windows 8, which could help pave the way for a 7-inch "Xbox Surface" tablet, or for deeper Xbox integration in a Windows-based Surface tablet.
You can't win if you don't play
Rubin said Microsoft may realize that a smaller Surface won't be a smash hit, but would still put a product out in hopes of expanding the Windows ecosystem. "Such a device might not set the world on fire for them," he said, "but again, it's rounding out the story, it's more proof of concept, it's more education that you can run Windows on these smaller devices."