Exactly a week after releasing a fresh update to its increasingly popular Linux distribution, the Fuduntu project on Monday announced that it's closing its doors for good.

"Beginning today, no new features will be implemented," wrote project communications leader Lee Ward in a blog post on Monday morning. "The only exception are those features which are already being worked on. We will continue to provide bug and security fixes until the last day of support, however."
Fuduntu's last release will be version 2013.3, he added. September 30 will be the last official day of Fuduntu Linux.
A 'classic desktop'
Fuduntu was originally conceived as a Fedora-based Linux distribution back in 2010, but it was forked soon afterwards. Its goal has been to offer a desktop experience "somewhere between Fedora and Ubuntu," in the project's own words.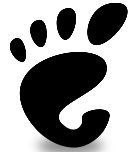 Certainly most notable and compelling about the rolling release distribution has been that it has used GNOME 2 to deliver what it calls a "classic desktop experience," offering a compelling alternative to those who don't like the many mobile-inspired desktops in use today.
I'm actually one such user, and switched to Fuduntu full-time earlier this year. Currently, the distro holds the No. 27 spot on DistroWatch's page-hit rankings.
'Fedora has reached an impasse'
Particularly in light of Fuduntu's growing success, the decision was not made lightly to close its doors, Ward noted.
Waning support for the GTK+ 2 cross-platform toolkit was one key factor. "With this, apps using GTK 2 have been moved to GTK 3 and old versions are no longer being maintained for either bugs or security flaws," Ward explained.
Another influencing factor was the Linux world's transition to the systemd system and service manager. Fuduntu does not use systemd, but it has become required for many programs, causing increasing problems for the distro.
"Fuduntu has reached an impasse," Ward explained. "To move forward would take quite a bit of time and manpower, neither of which can be supported."
The Internet Relay Chat (IRC) log for the project meeting that culminated in the decision is now available for download.
A new distro on the way
Following the decision to close Fuduntu, founder and lead developer Andrew Wyatt announced he would be retiring along with it. Other members of the project team, however, have begun to discuss creating a brand-new distro, Ward noted.
"The plan for the new distro is to rebase it against another well-established distro," he wrote.
The team is mulling the options and will make an announcement when a decision has been made. In the meantime, there will be a public IRC meeting in #fuduntu on Freenode next week to discuss the future distro and gather community input.