Thanks to Toshiba, Windows finally has a laptop with a high-resolution display to rival Apple's vaunted Retina-sporting MacBooks.
The Toshiba Kirabook has a 13.3-inch, 2560-by-1440 resolution "PixelPure" touch screen, for a pixel density of 221 pixels per inch. That's pretty close to Apple's 13-inch, 2560-by-1600 MacBook Pro with Retina Display, which sports 227 ppi. By going with a 16:9 aspect ratio instead of the standard 16:10, Toshiba shaved off some of those vertical pixels, but the Kirabook has the advantage of a 10-point multi-touch screen.
So far, no other PC makers have announced Windows laptops with pixel densities above 200 ppi. Google's Chromebook Pixel is the only other laptop to attempt such a high screen resolution, coming in at an eye-watering 239 ppi.
Although Toshiba is the first Windows notebook maker out of the gate with an ultra-high-resolution display, it probably won't be long until other companies follow. Samsung has already showed a prototype Series 9 notebook running a Retina-level display resolution, for example, though that line's recent refresh topped out at a 1080p display.
Looking beyond the display quality, the Kirabook remains a premium laptop, with a magnesium alloy chassis weighing 2.6 pounds and measuring 0.7 inches thick—making it both thinner and lighter than the MacBook Pro with Retina Display. It also includes an LED backlit keyboard and Harman Kardon speakers.
For tech specs, the Kirabook starts with a Intel Core i5 processor, 8 GB of RAM and a 256 GB solid state drive, though more powerful configurations will also be available. Toshiba's press release is unspecific about battery life, saying only that users can "work unplugged throughout the day with a long battery life rating."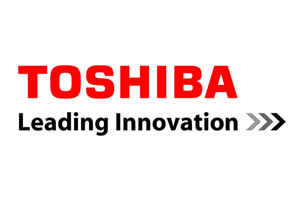 Now for the bad news: the Kirabook's starting price is $1,600, and that's with a yet-to-be disclosed processor. An $1800 configuration includes an Intel Core i5-3337U chip, while a cool $2,000gets you Intel's Core i7-3537U processor, according to product listings at Adorama. The base price of a MacBook Pro is $100 cheaper, but only includes half the storage—and no touch screen. More expensive MacBook configurations have better specs for the money.
On the bright side, the Kirabook includes a two-year warranty and other premium support perks, including "annual tune-ups" and "dedicated U.S.-based agents" at no extra charge. The laptop also ships with Adobe Photoshop Elements 11 and Adobe Premiere Elements 11 installed.
Toshiba says pre-orders for the Kirabook will begin on May 3, and the laptop will be available on May 12 through Amazon, Best Buy, Microsoft Store, B&H, Adorama and its own website. The company has yet to release pictures of its eye-popping laptop, perhaps fearing that we'd involuntarily weep for joy when we gazed upon it.
Update: We've published a follow-up story based on a briefing with Toshiba that has additional details and photographs of the Kirabook. You can find that story here.