Microsoft appears ready to concede what virtually every critic, user, and analyst knows about Windows 8: the new OS needs the Start button back, badly.
Ever since Microsoft made the controversial decision to dump the Start button and not offer a boot to desktop option in Windows 8, PC users complained loudly about the change. Heeding user feedback, Microsoft will bring back the iconic Start button later in 2013 with the release of Windows Blue, also known as Windows 8.1, The Verge reported Monday.
The Verge's claim adds to similar reports about the return of the Start button fromZDNet's Mary Jo Foley and Windows watcher Paul Thurrott, all of whom cite anonymous sources inside or close to the company.
With three separate reports all claiming the same thing, it sounds like a near certainty that the famous Start button is coming back. But don't stop practicing your hot corner navigation just yet, as ZDNet cautions that plans may change as Windows 8.1 nears its official release, expected in August.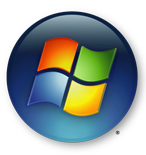 If the Start button does come back, the other question is how this rumored Windows 8 Start button would work.
The Verge says the Start button will just be a way to "access the Start Screen, and will not include the traditional Start Menu." That may mean the new Start button would simply shoot you back to the Start Screen as the lower left hot corner does now in Windows 8.
Microsoft could, however, return to an idea it used in early builds of Windows 8 around 2011. Back then, tapping the Start button brought up a compact menu with a few options such as 'control panel,' 'shut down,' and 'Start screen.'
Offering a minimal Start menu would be ideal compared to just turning a hot corner into a button. A minimized start menu would allow quick access to modern UI apps and desktop programs on the Start screen, as well as key functions such as accessing the Control Panel and powering down your PC.
Rolling back from the cliff
Microsoft's decision to return to the Start button appears to be reacting to slower-than-expected user uptake of Windows 8. Recent reports of poor PC sales are often attributed to Windows 8, and Microsoft is reluctant to share official Windows 8 sales numbers, suggesting they may be as bad as some analysts imagine.
Thurrott reports the return to the Start button comes as an edict from upper management that overruled the objections of the Windows development team, which wants to stick with the hot corner navigation.
Regardless of the motivation, a return to the Start button is just what Microsoft needs to make its latest OS more appealing to old-time Windows users and businesses used to Windows XP and Windows 7. It will also let Microsoft get past the debate over its controversial UI and highlight the vast improvements the Windows 8 desktop has over its predecessors that include enhanced multi-monitor support, a better Windows Explorer, faster start-up times, improved external hard-drive management, and easier printer discovery.
In addition to the Start button, reports earlier in April said Microsoft also was planning a boot-to-desktop option to allow PC users to bypass the Start screen without resorting to third-party options.
The first sighting of Windows Blue is expected in June during Microsoft's Build developer conference.