If you're looking for more robust security features for your business's Android phones, you're going to be waiting a while longer—at least if your company relies on hardware from the most popular Android manufacturer in the land.
Samsung has pushed back the launch of its Knox security software for Galaxy Android smartphones until summer, according to a New York Times report that claims more testing is needed before Knox finds its way into people's hands.
Knox, a beefed-up version of the SAFE business security software already found on some current-gen Samsung handsets, was first announced in February. The software was widely expected to debut inside the Samsung Galaxy S4, which will start shipping in the next week, although Samsung never announced an official launch date for Knox.
The Times' sources say Samsung will now likely to push the release of the security software to July.
The setback is reportedly due to Samsung needing more time to test the software internally. Rigorous carrier testing was also cited as a delaying factor. Carrier compatibility testing can take weeks to months, and is one of the major reasons why the Android platform remains so fragmented.
Samsung did not respond to PCWorld's queries by the time of publishing. In a statement to the Times, the company said that while the Knox security suite is not quite ready yet, the "framework components come standard on the device, with full-feature activation by solution providers and distribution channels to become available at a later date."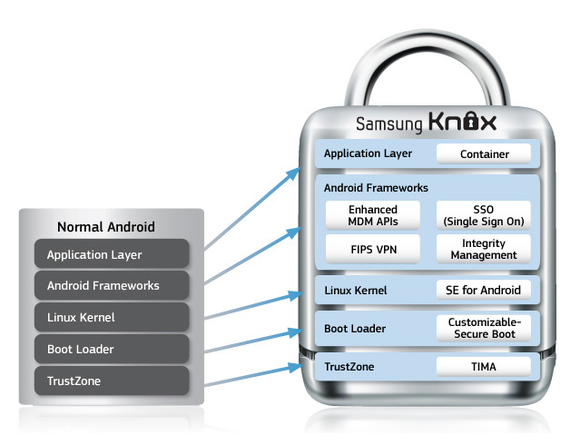 Analysts have billed Knox as Samsung's chance to steal corporate market share away from BlackBerry.
Knox could also give Samsung a leg up in the overall business hardware market. As Android popularity surges, researchers are warning that Android malware is more than just hype, as Trend Micro found an increasing number of malicious apps within third-party stores as well as Google Play itself. Knox's enhanced security features will likely make it more attractive to protection-minded IT types.
Knox isn't the only highly anticipated product Samsung's having troubles completing. The company is also facing delays for its flagship Galaxy S4 ahead of this week's U.S. launch. Sprint and T-Mobile are pushing back their release dates for the S4, All Things Digital reports. Sprint will be limiting sales to online and phone orders for now, while T-Mobile's Galaxy S4 online launch date has been pushed back from April 24 to April 29. Verizon won't have the Galaxy S4 available until the end of May.