Hewlett-Packard will start shipping the $169 Slate 7 in the next few days. The Slate 7 is the company's first product for the consumer tablet market since the spectacular failure of the WebOS-based TouchPad in 2011.
Buyers will be able to order Slate 7 by the end of April, an HP spokeswoman confirmed in an email. The tablet has a 7-inch screen and Google's Android 4.1 OS, which is code-named Jelly Bean. HP had said on its website last month that the tablet would not ship until June.
HP's website lists two models: the Slate 7 2800 and the Slate 7 2801. This is HP's first Android tablet. The company also offers Windows 8 business tablets such as the ElitePad 900.
HP's first consumer tablet, the TouchPad, ran on WebOS, a mobile OS platform that was sold to LG Electronics in February.
Specs for the Slate 7
The Slate 7 weighs just under 13 ounces, has a dual-core Cortex-A9 processor running at 1.4GHz, 1GB of DDR3 RAM, a 3-megapixel back camera, a VGA front camera, and Wi-Fi connectivity. Other features include Beats audio and a micro-SD slot. HP said it would not offer mobile broadband connectivity.
HP hopes the $169 price will attract buyers—competitive 7-inch Android tablets from big-name device makers are priced higher, with Google's Nexus 7, Amazon's Kindle Fire HD and Samsung's Galaxy Tab 2 7.0 starting at $199.
The low-priced Slate 7 represents a turn of events for HP, which in August 2011 said it would explore the sale or spin off of the Personal Systems Group, which deals in client devices like PCs and tablets. HP ultimately retained the PSG, but earlier considered the unit a drain because of its low margins.
HP also killed off webOS smartphones and tablets in August 2011, prompting a buying frenzy in which the company sold the remaining TouchPad tablets at rock-bottom prices starting at $99.
HP learned how quickly low-priced products can disappear from store shelves with the $99 TouchPad fire sale and hopes the $169 price of Slate 7 will strike a similar chord with buyers, analysts said.
"Consumers generally respond to lower price points. HP's challenge will be to market this product," said David Daoud, research director at IDC.
HP for a long time has dominated the PC market, but consumers now are diverting their spending to products like tablets. HP has come out with non-Windows products such as Chromebooks in an effort to reboot the PSG and to diversify its offerings.
"They are trying everything that's out there to regain momentum," Daoud said.
HP has a strong channel and knowledge of the retail market, but it is not known as an Android device maker, Daoud said.
"When you think of a tablet in the Android world, you think of a [Samsung] Galaxy and start from there. How do you compete when you are not at the top of mind?" Daoud said.
Hot commodities: 7-inch tablets
The Slate 7 has a "pretty sweet price point," said Lorrie Jollimore, a creative designer in Canada who has an Android tablet and an iPad.
"Using Android still bothers me. I just don't think the user interface design is intuitive. Not one for me, but it should give Samsung a run for its money in the same category," Jollimore said.
The 7-inch tablet is a very hot commodity right now, so the company chose an easy entry point, said Charles King, principal analyst at Pund-IT.
HP put a lot of research and development into the TouchPad, but took a lightning approach and spent less time and money on Slate 7.
"A guerilla development and marketing model—throwing products out there and seeing whether they stick—is a valuable approach for them to take," King said.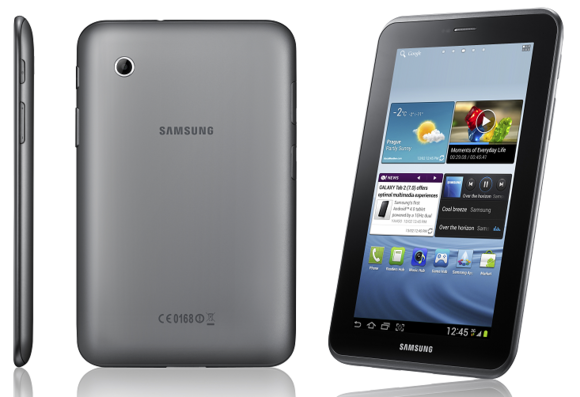 An aggressively priced product is an indication that HP is hungry to get back into the space, but it will make less money per each Slate 7, King said. HP is not shipping tablets in volume like Apple, so it also may be spending more on components and distribution.
The Slate 7 is also important for HP to retain existing customers and attract new buyers, analysts said. Much like Apple, HP can build a set of services and content around its tablets. However, HP has said it will not offer cloud services with the tablet, though it has the infrastructure in place to offer such a service.
"If you are trying to establish yourself, you should expect to take some lumps for a few months or years and see how things go," King said.
Asus NEXUS7 ASUS-1B32-4G Tablet