There are two kinds of people in the world: Those who have lost critical data, and those who will. In other words, if you use technology long enough and neglect to back up your data, you're guaranteed to have at least one extremely bad day. Whether it's theft, loss, fire, flood, corruption, or some form of malware, a single incident can destroy the lion's share of your family photos, personal documents, address books, years-in-the-making music library, and more.
The solution, of course, is to back up everything. You probably know how to purchase an external hard drive and plug it in to your computer to make regular full-system backups, but that can be an inconvenient, time-consuming task. What's more, that drive is vulnerable in the face of fire or burglary.
Backing up to the cloud—for fee or for free
That's why many users turn to the cloud, relying on services like Carbonite and MozyHome to archive their critical data. These are good solutions, but they'll cost you. Carbonite, for example, charges $59 per year per computer. If you want protection for yourself, your spouse, and maybe a couple of kids, you're looking at a potentially hefty annual bill.
Thankfully, you have other options for making backups. If you're willing to spend a little extra time, you can protect all your data—both locally and in the cloud—without spending a dime. The key is creating what I call a diversified backup: One that puts different kinds of data in different places.
Start with your bookmarks
I've spent years amassing a library of bookmarks. Losing it would be devastating. Luckily, all my Internet favorites are already preserved even if my PC crashes. That's because I use Google Chrome as my browser, which syncs my bookmark data across multiple devices—passwords, too. Whenever I need to add a device, it's a simple matter of installing Chrome and signing into my Google account. Like magic, all my favorites appear.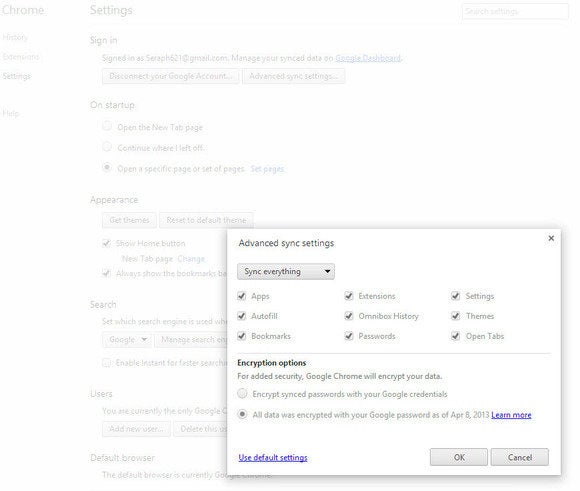 Firefox offers this feature as well. Getting it set up requires a bit more work, as you have to create an account first, but in the end you'll have the equivalent of an automated backup of your bookmarks, history, passwords, and even installed add-ons.
If you use Internet Explorer or Safari, you can accomplish much the same thing by installing Xmarks, which syncs your bookmarks (and, if desired, your open tabs and history) with the Web and your other PCs. It works with Chrome and Firefox as well, but I see little reason to choose it over those browsers' built-in tools.
Pick a spot to stash your data
Spreadsheets, word-processor files, PDFs, tax documents, newsletters—this is your data, the stuff that makes your computer yours. Most folks keep this data corralled in their Documents/My Documents folder, but it might be spread out across a variety of locations. Whatever the case, it needs preserving.
Fortunately, this kind of data typically doesn't consume a ton of space. I have nearly two decades' worth of Word documents, for example, and their combined storage footprint is just 250MB. Even the dozens of PDFs I'm hanging onto barely hit the 50MB mark.
That means I can easily back up all of this data using a free online storage service, which will automatically sync selected files and folders to the cloud—and back again, should the need arise. Even better, I can access my files from other computers and devices, including phones and tablets.
Dropbox is the go-to cloud choice for many users, but its freebie account limits you to 2GB of storage. Box and SugarSync each give you 5GB, while Microsoft offers 7GB when you sign up for SkyDrive. Of these, I'm partial to SugarSync, which lets you tag any folder for syncing. With the others, you have to waste time dragging files and folders into specially designated "sync buckets."
Photos are trickier, but there's an app for that
Nothing could be worse than losing precious family photos. If you're still relying on the old copy-from-camera-to-PC method, consider syncing your photo library to a cloud service. That not only gives you an automated backup solution for existing and newly added photos, but it also lets you access those photos on your mobile devices.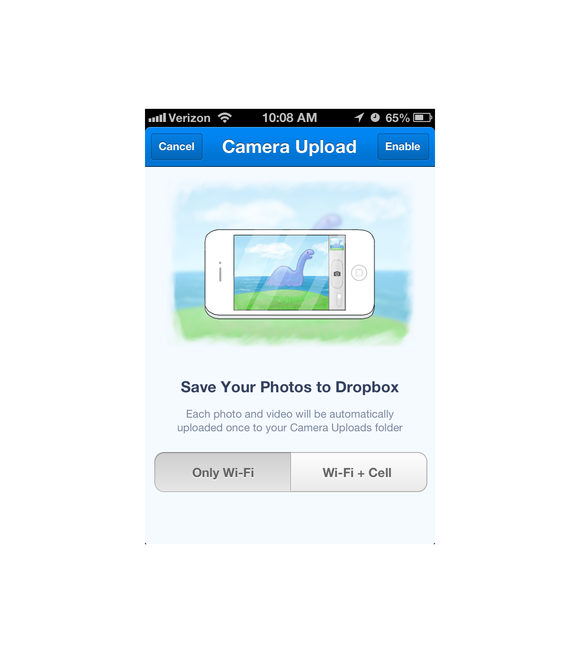 These days many of us shoot and store photos on our smartphones, never bothering to copy them to a hard drive. That's dangerous, because a lost or stolen phone means lost or stolen photos. So add cloud backup to the mix: Dropbox, Pogoplug, and SugarSync are among the services offering free Android and iOS apps that will automatically back up your smartphone photos.
Keep in mind that you can leverage different services for different needs—say, Dropbox for documents, SugarSync for photos, Pogoplug for movies, and so on. By spreading out your media, you're less likely to hit the storage caps on the services' freebie accounts.
Your contacts and calendars can take care of themselves
Contact and calendar management can be tricky nowadays, what with competing data on phones, Facebook, Gmail, and the like. The good news is that you may already have a backup system in place (or at least available) without realizing it.
For example, if you're an iPhone user, you can enable iCloud (via Settings, iCloud) for Contacts and Calendars, and they're all set: All your addresses and appointments will stay synced with your iCloud account (which you can also access via a Web browser in case your phone gets lost, stolen, or broken).
Likewise, Android devices automatically sync with Google Contacts and Google Calendar, effectively giving you an automated backup that you can restore or view online as needed.
Store your music in a digital locker
One radical way to keep a "backup" of your music library is to ditch it altogether, instead relying on all-you-can-stream services like Rdio and Spotify. Of course, most of us still like to keep songs on our PCs, phones, and tablets, in which case it once again makes sense to look to the cloud for backup purposes.
For iTunes users, Apple's Match service can store your music library in iCloud, where it's available for streaming or download (should you need to restore it to your PC). However, it costs $25 annually.
A cheaper option: Google Play, which lets you upload as many as 20,000 songs (including any you might have in iTunes) to your digital locker and make that music available anywhere. Its Windows client automatically syncs new music to your account. There's a download option in case you need to restore your library. Price: zero.
If you still need to back up email, use Mailstore
One of the big benefits to a Web-based email service like Gmail, Outlook.com, or Yahoo is that your mail already lives online. Because nothing is stored on your PC, there's nothing to back up.
However, if you're using a mail client such as Outlook, Windows Live Mail, or Thunderbird to retrieve and manage your mail, then it's a good idea to make a backup. That way, should calamity strike, you can restore your entire email archive, no harm done.
For this I recommend a program that's designed specifically for email backup: MailStore Home. It's free, and it works with all the aforementioned clients, plus several others. The only thing you need is a flash drive or external hard drive to store the backup.
Backing up everything else for free
The cloud has its merits, but any good backup solution should include a local component, just in case you lose Internet access (or don't have a fast connection to begin with). You can use any number of free backup utilities to preserve your important data on an external hard drive, but those drives aren't free.
Instead, consider creating a "backup network" that leverages the other PCs in your house, syncing important files between them. All you need is Cubby, a free tool from LogMeIn that automatically syncs unlimited folders between two or more PCs. (You also get 5GB of free cloud storage that you can use for other stuff.)
This is a great way to sync, say, photo and music libraries between your PC and your spouse's, creating a backup of both in the process. You can even sync with a trusted friend or far-flung relative, thereby establishing an off-site backup to protect against local disasters like theft and fire.
The upshot of all this is that by focusing on your data by type instead of lumping it all together, then directing it to different places, you can keep everything safe and sound—all for little or no money. I've been using this approach for years, and so far it's been flawless.