At a Glance
Expert's Rating
Pros
Can take up to eight desktop snapshots
Easy-to-use snapping feature
Simple interface with very shallow learning curve
Cons
Doesn't run well on Windows 8
No way to exit the program if x button minimizes to tray
Our Verdict
Mosaico is an innovative desktop tool that simplifies window managing where others fail to do so.
If your desktop deteriorates into a morass of windows, look to Mosaico to help you tile them neatly. You can use this $10 window manager (14-day free trial) to create different desktop snapshots for various situations.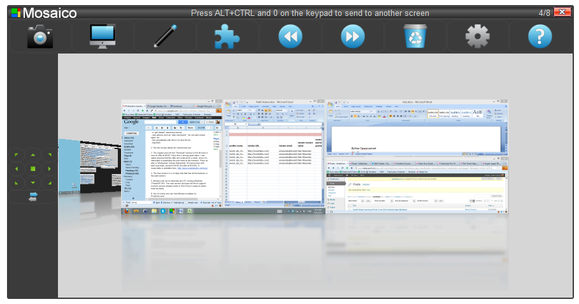 Once you're happy with the way your windows are laid out, click the snapshot button to save the arrangement. You can save up to eight different desktop snapshots, and restore them easily from the program's snapshot browser.
When restoring a snapshot, Mosiaco will open relevant programs if closed, and will minimize others that are not part of the snapshot. It cannot, however, go as far as opening specific documents.
Snapshots aside, Mosaico also comes with an enhanced window-snapping feature which can be accessed by clicking the arrows on the program's interface, or by dragging windows around. The latter can be achieved by enabling the "Arrange manually" option in the toolbar, or by pressing the "M" key. Mosaico supports multiple monitors well, and features a built-in button for moving windows between monitors.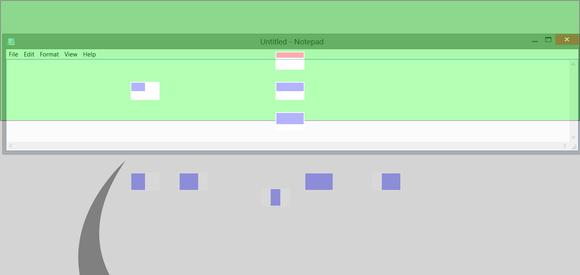 Mosaico's main weakness is its current state of Windows 8 compatibility. Although the program runs fine on Windows 8, there are some small quirks such as random display issues, inability to set custom keyboard shortcuts, etc. These issues do not occur on every Windows 8 system, and will be fixed in the program's next update.
Note: The Download button will download the software to your system.