Social networking and privacy do not go hand-in-hand. After all, the key to a good social networking experience is sharing, and the key to good sharing is…lack of discrimination.
But what if you're not a social butterfly, a broadcaster, or someone with a deep desire to be Internet famous? What if you want to use social media to share photos, videos, and status updates with your family and close friends—but not with the entire world? The good news is that you can still use social networks, even major ones such as Facebook and Twitter. You just have to be careful. And if you'd rather not wrestle with Facebook's privacy settings, you can check out some ultra-exclusive social networks that really value your privacy.
Facebook
If you read the news at all, you probably think that Facebook is antiprivacy. Critics say the social network has complicated privacy settings and that CEO Mark Zuckerberg has a lax view of privacy in general. But if you're a private person who wants to share with friends and family, Facebook is the best major social network for you. Facebook operates on the friend-request model, which means that prospective friends must receive your approval one by one (unlike Twitter followers) before entering your neighborhood of Facebook.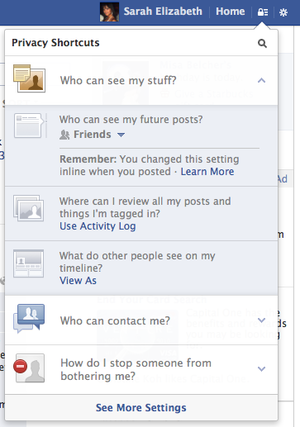 Facebook's privacy and security settings are complex, to say the least, and you can spend hours tweaking and perfecting them. But if you're strapped for time, you should pay particular attention to a few key settings.
Facebook has a feature that allows you to limit past posts, quickly protecting all of your posts on a Facebook account that's currently open to the public, in just one click. To do this, go to Settings > Privacy Settings > Who can see my stuff? and click Limit Past Posts. This feature limits the visibility of past posts to your Facebook friends only (though friends of people who are tagged in the posts may be able to see some of them), thus effectively locking down your timeline from public view. You can't undo the decision to limit past posts, but think about it: Will you ever want your four-year-old status updates to become public?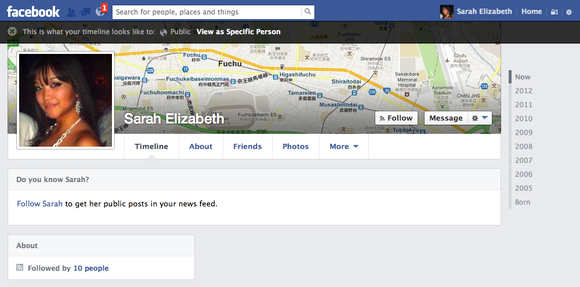 If you're concerned about what's public on your Facebook profile and what's not, you'll find Facebook's View As feature extremely useful. To find this feature, click the Security Shortcuts button (its icon looks like a lock with three lines to its right) in the upper right corner of the screen; and in the resulting drop-down menu, click Who can see my stuff? Then click View As to see what your profile looks like to the public (you can also view your profile as a specific person). This will help you get a sense of how much of your Facebook content a stranger can see: your profile pictures, cover photos, and various modules such as the Like module. You can hide most modules by hovering over the upper right corner of the module and clicking Edit or Remove, but your main profile picture and your cover photos will always be visible.
Twitter
Private people who want to share selectively with a tight-knit group of friends and family should probably just stay away from Twitter. Twitter is a great social network for public figures (and people who want to be public figures), because it essentially functions as a broadcasting platform. But if you're looking to make or keep relationships, it's not the most suitable network for your needs.
The good news is that protecting your privacy on Twitter is relatively easy—mainly because it's a fairly simple social network. The bad news is that you have to choose to protect your privacy on Twitter from the start: You can't retroactively protect previously posted public tweets. Furthermore, protecting your privacy on Twitter can make for a somewhat boring Twitter experience.

To protect your tweets on Twitter, go to Settings > Account > Tweet Privacy, and check the box next to Protect my Tweets. Once you've activated this setting, all of your future tweets will be visible only to your approved followers. This restriction applies to @tweets and replies, too: You can reply to people who don't follow you, but they won't be able to see your tweet unless you approve them as a follower. Consequently you can't use Twitter to communicate with people outside your approved follower list unless you unprotect your tweets.
There's no way to limit your past tweets (public tweets always remain public)—and if you unprotect your account at some point, all of the previously protected tweets will become public, and will stay public forever.
Ultraprivate social networks
If you feel that Facebook and Twitter are too public, you may want to take a look at private social networks. The following social networks are designed for close-knit groups who really want to connect with each other—not social butterflies who want to broadcast their lives across the Internet.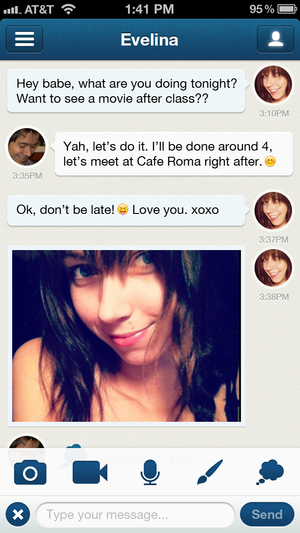 Couple: Formerly known as Pair, Couple is the ultimate private social network—a smartphone-based network designed expressly for couples. In fact, you can only have one friend on Couple: your significant other. Couple features a timeline that's a bit like a souped-up text message exchange—you and your partner can add photos, reminders, important dates, drawings, and videos, along with regular text messages.
Family Wall: If you're looking for a slightly larger social network, FamilyWall helps you keep track of your entire family. At this private, Facebook-like social network for families, you can add dates and events, photos, videos, contacts, messages, and even Foursquare-style check-ins. You can also add "Family landmarks" such as schools, doctors, and fitness centers.
23snaps: Instead of posting photos of your children on Facebook or Instagram, try posting them to 23snaps, a smartphone-based social network that lets you create a unique, private online photostream. 23snaps lets you add photos, videos, and status updates to a special photostream of your child (you can add a stream for each child) and then share those photos with your friends and family. Another option is to co-manage a 23snaps account with your partner, so you can both add photos of your kids.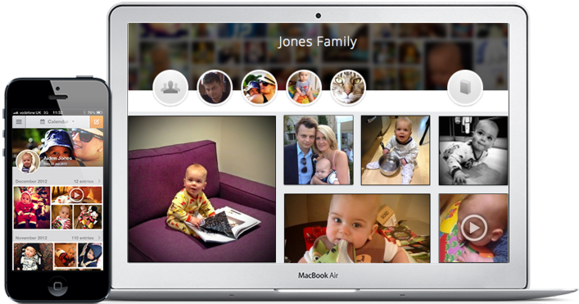 Path: Perhaps the best-known private social network is Path. This smartphone-based social network limits your friends list to 150—the maximum number of friends a human being can realistically keep track of, according to studies. By virtue of being small, Path is one of the more private social networks you can join. But you'll have to choose your friends wisely. Path may not also be as private as it once was. Users this week complained that a 2-month-old feature of the Path app that lets you invite contacts to join the network is actually spamming their address books with mass texts. Path says the texts are the result of user error.
Nextdoor: If you want to restrict your social network communication to people you know in real life, the neighborhood social network Nextdoor might be right for you. Nextdoor requires all members to verify their address (the service sends you a physical postcard with a code on it) before allowing them to join their neighborhood's group. As a result of this structure, the only people you can talk to on Nextdoor are those who live within shouting distance of your house.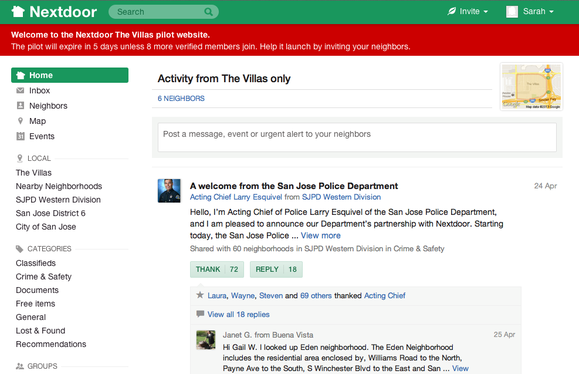 Privacy…the choice is yours
Privacy-minded people don't have to give up social networking. Plenty of options exist for friends, families, and even couples who want to communicate privately. But the key is to make sure that you really want privacy. Some portion of the appeal of social networking to most people is exhibitionist; so before you go to ground, make absolutely sure that you don't harbor any latent fantasies of seeing your videos go viral?