Hard on the heels of the news that the Linux kernel itself has now added Chromebook support, other reports this week suggest that the ongoing popularity of devices that use Google's Linux-based Chrome OS operating system will likely continue unabated throughout the year.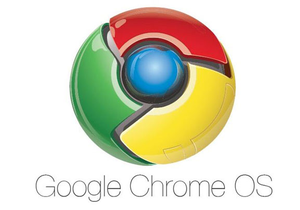 We've already seen PC makers including Lenovo, Samsung, HP, and Acer join the Chromebook fray, and now it looks like a slew of new devices based on Web-centric Chrome OS are planned for release this year, including brand-new devices from Asus and Acer.
Specifically, both Acer and Asustek are "optimistic about the long-term prospects of Chromebooks" and plan to launch new models in the second half of this year, according to Digitimes, which cites "sources from the upstream supply chain."
A flurry of Chromebooks
Acer, whose Chromebook effort has flourished even as sales of its Windows 8 devices have lagged, canceled shipment plans for the second half of 2013 in the wake of dropping volumes, according to the Digitimes report.
Now, however, the company reportedly plans to release a new 11.6-inch model in July targeting students.
As for Asustek, which thus far hasn't entered the Chromebook fray, it now apparently has plans to do so in the second half of this year.
Samsung Electronics, Lenovo, and HP are also expected to release Chromebooks soon, Digitimes reported.
'Strong pressure on Microsoft'
Meanwhile, Google is also cooperating with players including Samsung, Asustek, HP, and Acer for "Androidbooks," Digitimes reported. "The sources believe that through the cooperation over both Chromebooks and Androidbooks, it will heap strong pressure on Microsoft, forcing the software giant to take a more cautious approach when making strategies for licensing fees or entering the hardware business," the publication wrote.
In the meantime, Google's own Chromebook Pixel, which is priced starting at $1299, has received rave reviews from Linux creator Linus Torvalds himself.