Running a household smoothly is like heading up a small business—even more so if you manage a home office on top of it all. You need to be detail-oriented, organized, and well equipped. Luckily, even if you lack those first two traits, the proper tools can go a long way toward filling the gap.
The following hardware, apps, and Web-based services are designed to help the chief technology officer of your family. These offerings can step in to assist with everything from syncing schedules and planning meals to securing your home and monitoring your kids' content consumption.
Everyday organization
Sync schedules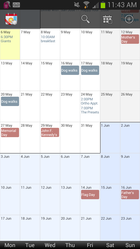 An easy way to minimize the stress of running a household is to stay organized. The first step is for family members to share calendar access. Google Calendar is universally accessible online and simple to use, and it lets you add and view other people's calendars while keeping some events private. (Read up on 21 Google Calendar tricks.) As for mobile devices, CalenMob for iOS or Chronos Calendar for Windows Phone both sync with Google. On Android, you can simply use the native app or try Touch Calendar.
Manage documents
With everything going digital, including even important files such as tax documents, mortgage and rental agreements, and birth certificates, you need a secure way to store and share items among the heads of household. One of the most popular options is Dropbox, which provides up to 2GB of free and secure storage in the cloud and has apps for Android, BlackBerry, and iOS.
Windows 8 faithful? Try SkyDrive, which offers 7GB of free storage and syncs seamlessly with Windows devices. (It also works with Mac and is accessible via Web browser). Or consider Google Drive, which is a particularly useful option if you find yourself frequently editing documents in the cloud. (To get more out of your cloud storage service, read our tips.)
Catalog family photos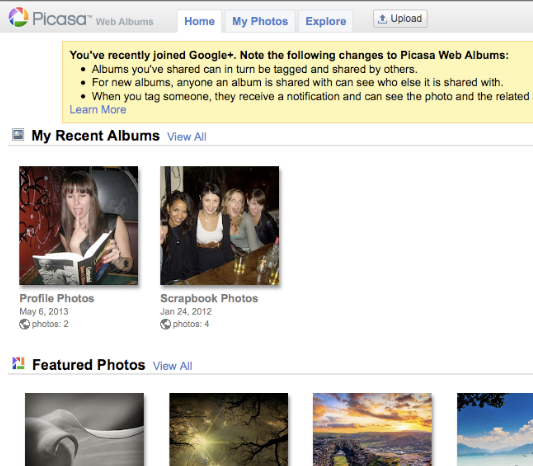 Family pictures, naturally, are among your most precious files. If you're already using the Google ecosystem, Picasa provides a no-nonsense way to organize, edit, and share pics. You can store images in the cloud with Picasa Web Albums, which offers apps for iPhone, Windows Phone, and Android.
An iOS option is Photo Manager Pro, a feature-packed app. Smart Album for Android provides a fun way to organize family shots, sorting photos by date and displaying them in a neat calendar layout.
Mealtime management
Keep grocery shopping orderly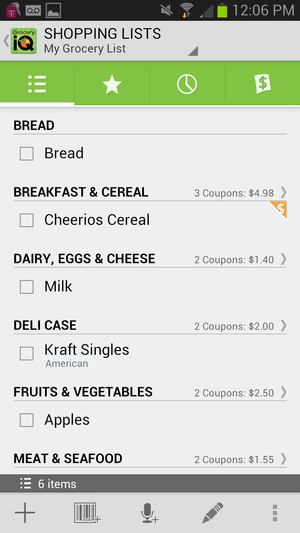 When you're managing a horde of hungry family members, winging it at the grocery store won't suffice. Thankfully, you don't need to waste a tree to manage a shopping list anymore. App stores are overflowing with grocery checklists, but GroceryIQ is especially worth a look because it offers an integrated couponing system. As you populate your shopping list, it shows deals for particular items, arranged by aisle. You can scan bar codes to add to lists, and share lists with other people. Use the service online or download the app for iOS or Android.
If you're seeking even more collaborative grocery shopping, OurGroceries instantly syncs lists to iOS, Android, or BlackBerry smartphones. Windows Phone users can check out Shared Shopping List, a nicely organized and free app with sharing features.
Find recipes and plan meals
Planning meals is the other half of the dinnertime battle. No doubt you have some go-to recipes, but a little inspiration never hurts. Food on the Table includes fast and easy recipes organized by main component (such as beef) or type of dish (such as casserole), and it automatically creates a grocery list based on the ingredients. It populates discounts from your local grocer, and it lets you adjust recipe servings to suit your family.
Epicurious is another popular recipe-database option, with apps for nearly any mobile device. Online service Relish provides healthy, seasonal meal plans, recipes, and grocery lists for $7 per month (with Android and iOS apps).
Department of correspondence
Encourage family chatter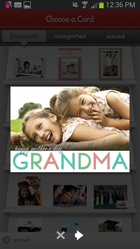 Staying in touch is the backbone of a strong extended family, and video chat is essential if you live far away from the grandparents. Skype is a great free option if your loved one is fairly tech-savvy and has a computer with a webcam. Or, go the old-fashioned route and pair Skype with a phone for talks sans video—you'll at least save money on long-distance calls and probably enjoy better reception. For families tied to their iDevices, FaceTime is the way to go. Large families can benefit from something like Biscotti, which attaches to an HDTV and lets you see everyone on the couch with no crowding.
Say it in writing
There are few better ways to show you care than an old-fashioned greeting card, and now you don't have to leave the house to send one. Ink Cards is a cute and somewhat cheeky app for Android and iOS. You can browse by category, and customize cards with your own photos and text. Then, you can share the cards digitally (via text, email, or Facebook), or print and mail them in postcard format for $2 each (you must purchase credits). Greeting Cards for Windows Phone also offers customization and a decent selection, though no option to print. Shutterfly, on the other hand, lets you craft and send bound photo books along with personalized cards and stationery.
Tech techniques
Protect your home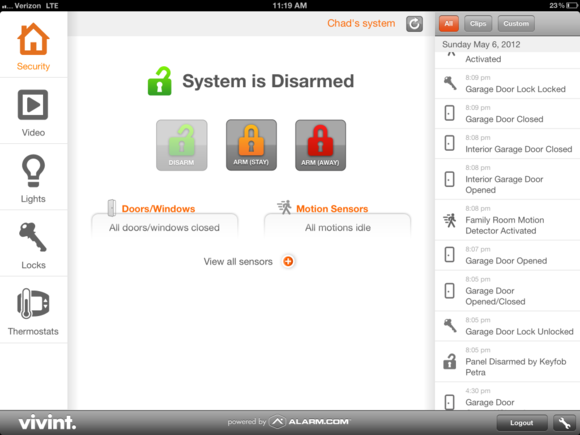 Thanks to advances in home automation, home security is easier than ever. One of the best options is Vivint Home Automation (one of PCWorld's Best Products of 2012). For about $69 per month, the package includes a video camera, an electronic lock, a smart thermostat (energy savings!), and a motion detector. An app allows you to monitor everything remotely. Personalized codes let you see who comes home and when. For simple security without the home automation, Xfinity Home provides an option for $40 per month.
Access your computer remotely
A remote-access tool is invaluable for working from home or accessing something on a home PC from the office. LogMeIn lets you access your Mac or Windows machine from nearly any browser. The basic service is free, while the $70-per-month Pro plan adds features such as remote printing and file sharing. SugarSync is another nifty service that's part file sharing and part remote access. You can use it to create a mirror of your desktop in the cloud.
Get entertainment for all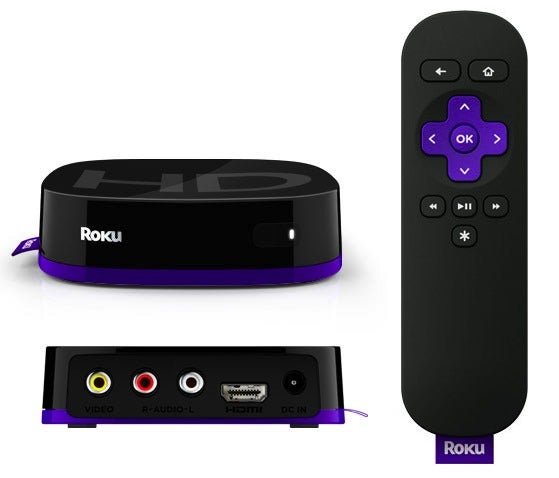 All work and no play will make anyone dull (and maybe a little crazy), so it's important to have entertainment on tap. Consider cutting the cable cord and picking up a Roku box, which lets you stream TV and movies directly from the Internet. You'll want to pair it with Netflix and Hulu Plus subscriptions (each is $8 per month). Sure beats a $50-plus monthly cable bill, no?
Another option is the combination of an Apple TV and AirPlay, which offers video streaming from iTunes, Hulu Plus, Netflix, Vimeo, and YouTube, as well as music streaming from your iTunes library. Sonos, a TV-free wireless music system, supports services such as Rhapsody, Slacker Radio, and Spotify.
Minor control
Monitor content
You can't keep your kids off the Web, but you can at least make sure they're seeing age-appropriate content with NetNanny. For $40, you can block porn, mask profanity, monitor social media, set time controls, and protect your child from cyberbullies.
Also, a Netgear Wireless N Router offers built-in parental controls powered by OpenDNS. Be sure to read up on child safety online, too: Check out Common Sense Media and SafetyNet for a variety of useful resources.
Schedule children's activities
When a standard calendar app just won't do, turn to the nifty Cozi Family Organizer app (Android, iOS, BlackBerry), which includes scheduling, meal planning, shopping and chore lists, and sharing among family members. If you happen to live in Atlanta or New York, RedRover helps you find family-friendly activities (penguin feeding, anyone?). RedRover is promising to extend its service to more cities soon.
Take advantage of homework helpers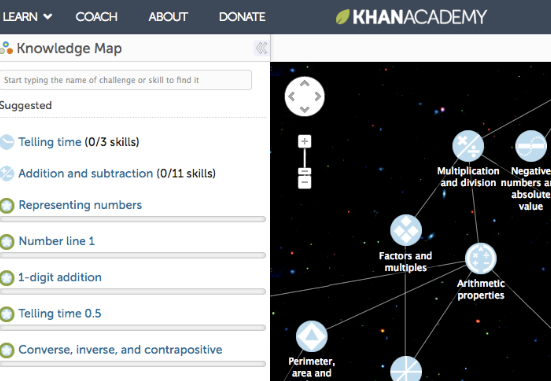 Helping with homework often just reminds you of what you've forgotten in the years since you sat in class. Khan Academy offers an extensive library of helpful and free courses in math, science, economics, computer science, humanities, and test prep. Almost all include video. Give older kids responsibility with My Homework, a mobile and online app that includes homework tracking, reminders, and class schedules.
Mr. or Ms. Fix-It
Be handy around the house
The right tools are essential if you're tackling a DIY job. Multi Measures for iPhone includes a surface level, a ruler, and a plumb bob (for hanging things straight). For Android, try Smart Tools, which includes a level, distance-measurement tools, and a metal detector (for finding studs).
When you're ready to pick up supplies for your next fix-it task, download Home Depot Apps (Android, iOS, Windows Phone). You can browse before you go, check pricing and inventory, and get directions to a store near you. To dole out tasks, use Chore Checklist (Android, iOS, Windows Phone).
Stay on top of auto repair
The garage is also part of your household, as are the cars within it, which no doubt need regular maintenance. The OBD Scanner device runs a diagnostic check on pretty much any car built after 2002. To leave things to the professionals, turn to AutoMD.
Getaway gateway
Plan a trip
Start booking with Kayak, a Web service with apps for Android, iOS, and Windows Phone. It even provides "hacker fares" that combine airlines to snare the best price. You can also find cars, hotels, and even complete vacations. Once you're booked, use TripIt to track itineraries, sync them with your calendar, and view maps. Also, consider deviating from the typical hotel and snagging a vacation rental on AirBnB instead.
Get packing
Stow can help you remember to pack what you need. This handy app for iPhone includes templates based on the type of trip you're taking, and it arranges common items into categories. Packing List for Android or Windows Phone offers similar organization features.
Travel smoothly
Once you're on the road or in the air, you'll want to keep travel companions of all ages entertained with a mobile game such as Fruit Ninja. But beforehand, be sure to check out our feature on avoiding airport annoyances, as well as our look at the most tech-savvy airports.