Clamshell laptops will always have their place, but that form factor just can't deliver the versatility of a hybrid tablet with a detachable keyboard. Unfortunately, the designs we've seen so far have been hobbled by weak CPUs.
HP currently has just one hybrid in the consumer market, the pretty-but-underpowered Envy x2. The company hopes to raise expectations with the two models it's announcing today.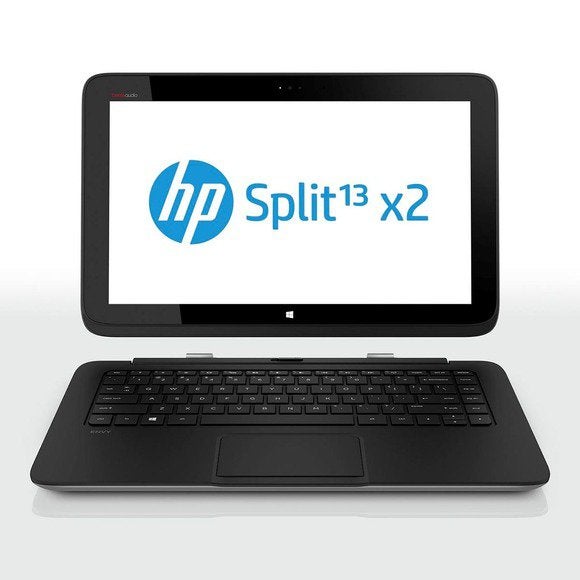 The Split x2 will offer a near-PC experience, with a 3rd-generation Intel Core i3 CPU and the full Windows 8 OS. The display is a 13.3-inch HD touchscreen with an integrated 2-megapixel HP TrueVision Full HD webcam. A 64GB serving of onboard storage will be standard.
The keyboard base contains a second battery and could also house an optional 500GB hard drive. The Split x2 will be available in August for a starting price of $800.
The SlateBook x2 will be the hybrid cousin to HP's Slate Android tablet. The SlateBook x2 has a 10.1-inch HD touchscreen display and will run Android Jelly Bean 4.2.2 with NVidia's Tegra 4 mobile processor.
The tablet includes 64GB of onboard storage. The SlateBook x2 will be available in August for a starting price of $480.
Laptop lite no more
Hybrids need to evolve from being 'laptop lite' devices to machines that balance the versatility with better computing power. On specs alone, the new Split x2 and SlateBook x2 show promise. We'll let you know in August.
Correction: HP incorrectly stated the onboard storage amount for the SlateBook x2 as 64MB. It is 64GB.