The busy geek
Maintaining your own PC is hard enough, but most folks in the geeky set also have to act as unofficial tech support for needy friends and relatives. These free tools can take some of the headache out of keeping computers running smoothly.
Soluto for Windows is a remote-maintenance utility that you'll want to install on those needy friends' PCs lickety-split. The program lets you analyze PC crashes and boot times, update add-ons like Flash and Java, and even install utilities such as Dropbox, Google Talk, and VLC—all from afar. To help new Windows 8 users ease into their altered PC environment, Soluto can install Classic Shell, a utility that inserts the Start button and Start menu into the Windows 8 traditional desktop.
For situations that require more-intensive hands-on work, Google's Chrome Remote Desktop add-on for the Chrome browser grants you remote access to another PC for free. The person who owns the remote PC has to reauthorize your access every few minutes, but, hey—the app's free, and you don't have to sign up for a trial account you'll have to cancel later.
Sometimes a video is worth a thousand words, especially when you're trying to show someone how to do something a little more complex, like setting up a connection with Windows' built-in VPN tool. CamStudio helps you create screencast tutorials that you can put on your own site or upload to video services such as Vimeo and YouTube.
Two tools take some of the hassle out of general PC maintenance. SlimDrivers Free, an app from SlimWare Utilities, runs in the background, detects when new hardware driver updates are available, and installs them automatically. Next, there's Secunia's Personal Software Inspector, a security utility that scans your collection of third-party programs and automatically updates them, so you don't have to worry about manually patching Adobe Reader the next time an emergency hotfix rolls out.
For occasions when you receive a questionable file that you fear might be loaded with malware, keep Jotti.org in your browser bookmarks. Upload a file to Jotti, and the site will scan it for badware using more than 20 security suites.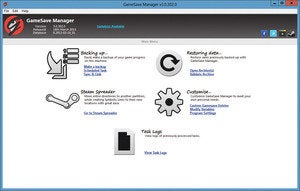 GameSave Manager is a valuable tool for gamers. The program can back up, restore, and transfer PC game saves from old equipment to new hard drives or computers.
If you're an Android fan, you'll want to download AirDroid, which lets you seamlessly (and wirelessly) transfer files back and forth between your Droid and your computer, or respond to SMS messages from the comfort of your PC's Web browser. It's seriously handy.
IFTTT (If this, then that) lets you automate tasks to make online services automatically perform tasks on your behalf. Want all your Instagram photos effortlessly transferred to Dropbox? How about having your Jawbone UP data automatically transferred to Evernote or to a Google Docs spreadsheet? Want tomorrow's weather texted to your phone every morning? IFTTT can do all of those things and more, and it offers thousands of pages of ready-to-go "recipes."