At a Glance
Expert's Rating
Pros
Intricate controls
Free, open-source versions available
Sophisticated HUD
Cons
Graphics are starting to show their age
Our Verdict
A true classic, FreeSpace 2 bred several open-source modifications, but the even the original, unmodded game is still fun to play if you don't mind the dated graphics.
Even great game franchises fall prey to mergers, acquisitions, and the vagaries of the game business. Such was the fate of FreeSpace 2, a space simulator originally released in 1999 to great critical acclaim, as part of the Descent and FreeSpace franchise. Due to business circumstances, it was the last in the series—but it can still be played today for the price of $10. and its source code, released in 2002, has been adopted by an active community of coders and modders.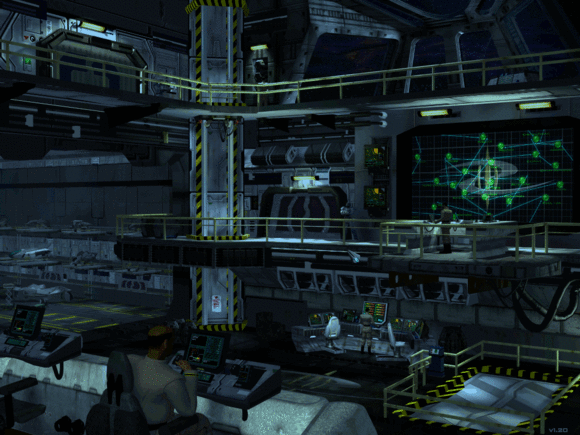 The original game remains commercially available to this day through GOG, a service specializing in old-time games. While the original FreeSpace 2 offered very impressive graphics for its time, it can't hope to match modern space-sim games in the visauls department.
Fortunately, it has a lot to offer in terms of gameplay and depth. Cockpit and HUD controls are intricate and well thought out, from subsystem targeting, through automatic speed matching, to smart indicators on your HUD showing a target's distance and bearing even when it's out of your field of view. FreeSpace 2 also makes good use of the keyboard, with an interface that expects you to memorize many keys.
If you enjoy FreeSpace 2's detailed gameplay and only wish for some updated graphics, you're in luck: Open-source, free mods dress FreeSpace 2 in updated graphics from franchises you probably already know, and include new storylines and game mechanics to boot. I tried Diaspora, a mod based on the Battlestar Galactica 2004 remake, and was impressed by its slick graphics. It was nice to find myself in the pilot's seat of a Viper, trying to prove myself as a nugget (and badly failing).
The FreeSpace 2 story only serves to show that a great simulator will likely live on, business circumstances notwithstanding.
Note: The Download button takes you to the vendor's site, where you can download the latest version of the software.