'Tis the season for college graduations, and that means there are countless fresh grads out there looking for their first real, professional jobs.
Those in IT would be hard-pressed to come up with a better area to focus on than Linux, which is consistently shown to offer higher salaries and more opportunities than do other parts of IT. There's tremendous demand for Linux skills today, so those who possess them are in a nice position as they enter the job market.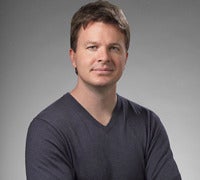 But how to begin? I had a chance recently to speak with Jim Zemlin, executive director at the Linux Foundation, for some suggestions. Zemlin recently gave a talk at TEDx (embedded below) focused on lessons he thinks the tech industry has learned from Linux and its creator Linus Torvalds, and he thinks those lessons can be applied equally well to college grads starting out in a Linux career.
Tip 1: 'Don't dream big'
"In my TEDx talk I share the story of how Linus started Linux," Zemlin explained. "He didn't have big dreams, just a sincere desire to create, learn, and share. That's all you need. Look at Linus' creation today. Literally, no one could have dreamed it would be this big."
Tip 2: 'Give it all away'
"The point here is that people make a lot of money by giving software away," Zemlin said. "Companies do pretty darn well if they're in the Linux and open source business. But for college grads, I have a slightly different take for you on this one."
Specifically, "give your time to an open source project," he suggested. "Give it away. Build your resume and your reputation. Your code is your resume. If you do this well, there is absolutely no doubt that a company will pay you very well to be on its payroll.
"If you're not sure how to get started, consider finding a Linux kernel developer mentor (one example) or a Linux training opportunity direct from the source," he added.
Tip 3: 'Don't have a plan'
"The desire to create, learn, and share that I spoke about in tip 1 will result in self-forming communities consisting of you and your peers and focused on important work that you collectively are prioritizing," Zemlin explained. "If you're prioritizing it, so are others, and you will get noticed very quickly."
Tip 4: 'You don't always have to be nice'
"No one likes a jerk, but I make this point seriously," Zemlin said. "Collaboration is about rigorous debate and the ability to defend your ideas. This results in the best ideas, as we've witnessed time and time again in the Linux community. And, as Facebook founder Mark Zuckerberg famously put it, 'the best idea and implementation should always win.' Don't be afraid to prove yours is the best."
Note: When you purchase something after clicking links in our articles, we may earn a small commission. Read our affiliate link policy for more details.