For the moment, Microsoft has stopped charging extra for an essential piece of the Surface RT experience.
Customers in the United States and Canada can now get a free Touch Cover or Type Cover with the purchase of a Surface RT tablet. Touch Covers usually cost $120 (or $130 for limited edition versions) and Type Covers usually cost $130. The Surface RT costs $499 with 32GB of storage, or $599 with 32GB.
[Which is best: Touch cover or Type cover?]
Microsoft's U.S. blog post doesn't say when the "limited time" offer ends. However, a similar offer for customers in Europe that kicked off a couple weeks ago is scheduled to end on June 30.
Meanwhile, Microsoft also will offer major discountson both Surface RT and Surface Pro at its TechEd conference next week. Attendees can snag a Surface RT for $100, or a Surface Pro for $400. (Don't get overly excited. The conference itself, an educational event for IT professionals, costs a cool $2,195 to attend.)
Build conference coming up
The timing may not be a coincidence. Microsoft is holding its Build developers conference starting on June 26, and rumors have hinted at the announcement of new Surface tablets with 7-inch to 9-inch displays. Microsoft may be trying to unload some of its inventory as it prepares to refresh the Surface line.
Although Windows RT has been a commercial flop, it's in Microsoft's interest to push the operating system. Unlike Windows 8, RT does not allow users to install new desktop software. The only place to get new applications on a Windows RT device is through Microsoft's Windows Store, which itself is suffering from a lack of high-quality applications . A larger base of modern-style app users may encourage more developers to get on board.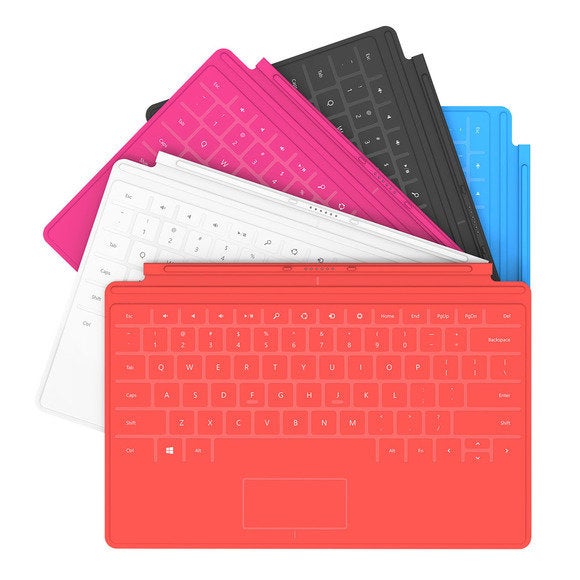 Still, Microsoft has to walk a fine line between aggressively promoting its own hardware and mollifying its PC-making partners, some of whom are waryabout offering more Windows RT devices that compete with Surface.
A limited time promotion may help Microsoft boost Windows RT without permanently undercutting hardware partners.