Microsoft said Monday that it will tie Windows more closely to the cloud, a strategy designed to convince its core business customers to adopt the newest version of its operating system.
Specifically, Microsoft demonstrated the ability to add an employee's own devices, such as an iPad, Windows tablet, or Android phone to the corporate network, and download a company's internal Windows apps to a Windows device. More importantly, Microsoft showed off how that device could be only partially wiped if the tablet was lost, only deleting sensitive business data, and not the user's pictures. Executives also showed off enhancements to printing and presentations, and demonstrated how tablets managed by a school, for example, could be locked down to prevent Web browsing while students took a test.
Microsoft executives also confirmed that it would release a public preview of Windows 8.1 on June 26, for Windows 8, Windows RT and Windows Embedded 8.1 Industry. Microsoft previously disclosed several of the new features of Windows 8.1 or "Blue," including a revamped Start menu and a boot-to-Desktop option.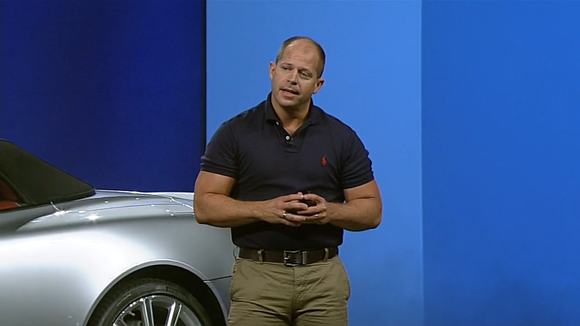 On Monday, Microsoft used its TechEd conference in New Orleans to show off some of the new technical capabilities within Windows 8.1, promising synergy with devices like the new "Haswell"-powered laptops coming out of Computex. On the enterprise side, Microsoft also revealed some of the new server releases that will debut later this year, incluidng Visual Studio and SQL Server.
While Microsoft's Windows 8 is often seen as a consumer OS first, Microsoft's foundation has long been its business customers, who snapped up early licenses to Microsoft's new OS and helped Microsoft report strong Windows adoption through its first quarter or two. (Microsoft's latest TV advertising has begun to emphasize productivity as well.)
Windows 8.1's new enhancements will better tie Windows 8 to the Microsoft's cloud service, Windows Azure, as well as Windows Server—two segments of the company that continue to drive the company's revenue. That's critical, IDC enterprise analyst Matt Eastwood noted over the weekend, because the majority of the world's servers, over 75 percent, run Windows Server.
"This is because of [the] size of [the] SMB installed base," Eastwood said via Twitter, noting later that IDC's own numbers backed Microsoft's claims. "Hence Microsoft cloud needs to be easy. "
Brad Anderson, corporate vice president of Windows Server at Microsoft, said that 1.2 billion "smart devices"—phones, tablets, PCs, and other connected devices—had been added since the last TechEd conference a year ago.
"Employees believe that bring-your-own-devices is a right," Anderson said.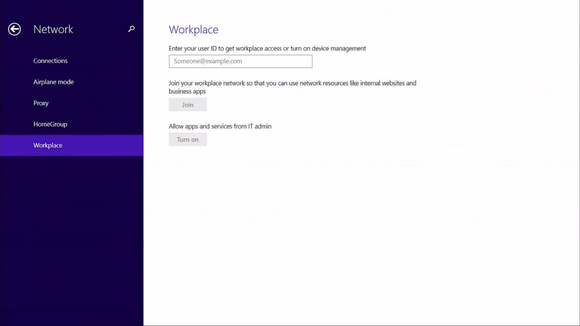 But all those user devices can also pose a huge headache for IT managers.
To make it easy to connect all those devices, Molly Brown, a development lead at Microsoft, showed off how new devices could be tied to authenticated using Active Directory, connected to Windows Azure. Brown's demo wasn't complicated—a device was added in a single click, validated, and then the user had the ability to download his or her necessary Windows apps – and then removed by another single click.
"Show of hands—how many of you have had personal data deleted by your IT department?" Anderson asked.
Iain McDonald, a partner director at Microsoft, didn't reveal any new features about how Windows 8 is doing—the company has sold over a hundred million copies, with over 750,000 apps available. More data will be released at the end of the month, he said.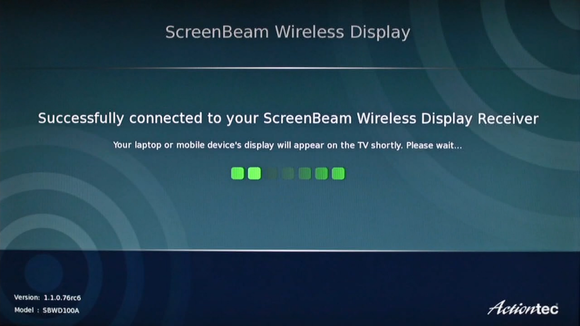 McDonald did, however, show off some of the features of Windows 8.1, such as a new way to more easily connect a device like a Windows tablet and wireless printer via NFC, a technology McDonald called "tap to print". (That demo struggled, given the massive amount of Wi-Fi networks in the audience.) Microsoft also showed off the ability to "beam" presentations to a wirelessly-connected display using a technology called Miracast.
"It's great for your conference room presentation," McDonald said.
McDonald also demonstrated a capability to allow Windows 8.1 machines to share Wi-Fi and cellular data by "tethering," one to another. While U.S. users may shrug, this capability is useful for international travelers who may pay an arm and a leg for public Wi-Fi access, which is generally not as cheap as in America, McDonald said.
Security improvements, too
Companies trying to straddle the lines between personal and company devices will likely be interested in what Microsoft calls "assigned access," where a device can essentially be locked to a single application, such as a customer service application or a testing environment for a child. Under assigned access, Windows 8 turns on filters that prevents the user from moving outside the application or accessing system files.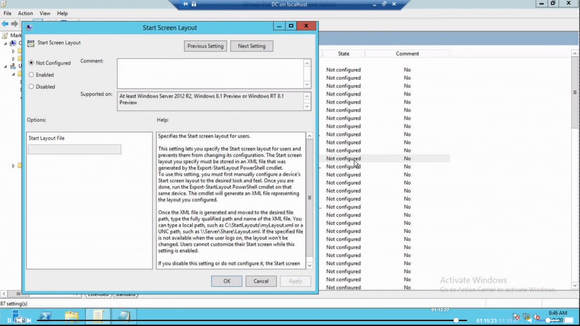 Apps developers can also build in their own VPN technology directly into devices – useful for doctors or salespeople who are constantly bouncing from one location to the next, McDonald said.
From a security standpoint, Microsoft said that Windows Defender, Microsoft's free antivirus solution in Windows 8, will include network behavior monitoring to help detect and stop the execution of known and unknown malware, the company said in a blog post. Internet Explorer will scan binary extensions (e.g. ActiveX) using the antimalware solution before potentially harmful code is executed, Erwin Visser, the general manager of commercial Windows marketing, wrote.
On the enterprise front, Anderson announced the pending releases of Windows Server 2012 R2, System Center 2012 R2, Visual Studio 2013 and SQL Server 2014, as well as an update of Microsoft's Intune computer management service. Each of these products will be available in preview form later this month, he said, and all will be available as commercial releases by the end of the year, except for SQL Server 2014, which will be released early in 2014.