This story was updated at 11:49 PT on June 6 to add a reference to Live Nation.
Microsoft's SkyDrive will host the latest digital issue of Complex magazine, in what might be an effective cost-saving solution for niche publications.
Microsoft representatives also indicated that a similar partnership would be revealed on Thursday, with more of a pop-culture bent; that partnership was revealed to be Live Nation, and content from Pitbull, Ke$ha, Big Time Rush, Rascal Flatts and Victoria Justice will be shared online. The Complex partnership is good for the magazine's June/July edition, and the content will remain on SkyDrive until the end of the month.
The partnership marks a first-of-its-kind relationship between SkyDrive and a digital publisher, Microsoft said. Complex has broken its magazine into two digital files (using Microsoft Word) that are hosted in the cloud. Complex has also added some bonus content to the digital repository, including past covers.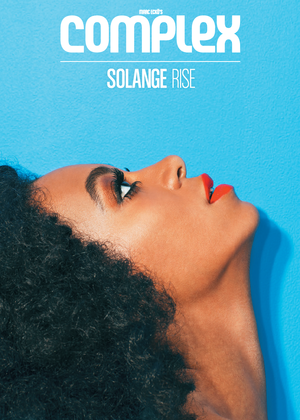 An online version of a digital magazine isn't news: virtually all publishers share content between online and print versions, if they have one. Neither is a digital edition, as PCWorld and other publications publish one of those as well. But hosting and bandwidth costs can pose a significant obstacle to some publishers, and Microsoft has taken on the cost by providing those services themselves. That might eventually work its way to larger publishers like the Chicago Sun-Times, which said Tuesday that it woud lay off its entire photography department in an effort to cut costs.
"For those of you who have been reading Complex since our inception back in 2002, there has always been a bit of a difference between what arrives in your mailbox and what you were able to read online," Complex said in a note to readers. "While we love to keep you updated 24/7/365 with the latest and greatest on Complex.com, we still find solace in being able to step back from the Web and deliver a tangible magazine."
There's no reason that Complex couldn't have turned to a competitor, although Microsoft touted its ability to host Office documents via its Office Web Apps. Microsoft has also pursued similar partnerships with SB Nation, hosting their March Madness content within the SkyDrive service as well.
"First and foremost…SkyDrive is a consumer focused service, so the team simply worked with Complex to make their consumer-facing content available on SkyDrive, highlighting all that SkyDrive is capable of for the day-to-day consumer," a Microsoft representative said in an email.
SkyDrive may have its work cut out for it, though—the James Franco/Seth Rogen cover image that SkyDrive is hosting is 9 megabytes in size.