Do your customers prefer to communicate by voice or via text message? TextGen lets them choose either—even if you have a landline phone system.
Services for enabling texting to landline phone numbers aren't new, but TextGen's all-purpose communication platform takes the concept a few steps further. Not only does it let you receive both voice calls and text messages on a landline, it can also automatically reply to texts with questionnaires and collect responses in a database—or enable a human being to intervene with chat.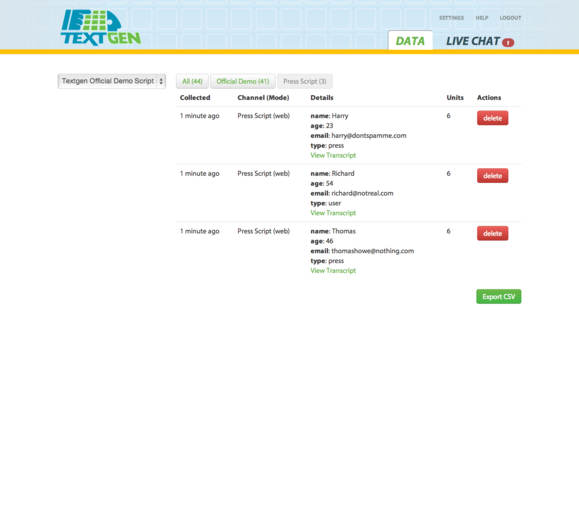 You can integrate TextGen access into your web site. And since it's a cloud-based service, you can access the text/chat responses from anywhere.
TextGen executives maintain that they can set up the service on any phone number, including existing landline numbers, numbers on a PBX, and call centers. Once the service is set up, even non-technical users can create automated responses and questionnaires. Examples of applications on TextGen's website include pizza orders, roadside help (texting the license plate number instead of calling it in), and product registration.
TextGen plans eventually to integrate the service with social media such as Twitter and Facebook.
The service is not cheap. Prices range from $100 to $500 a month, with the entry-level service paying for either 800 text messages or a combination of messages and voice minutes. But, for businesses whose customers are happier texting than making voice calls, the cost might be a worthwhile investment.