Beginning June 26, users will be able to download the beta or preview version of Windows 8.1 fairly simply, via the Windows Store. But Microsoft officials confirm that upgrading to the final RTM build will include a gotcha—you'll need to reinstall all of your apps.
Put another way, Windows RT users will be forced to reinstall all of the "Metro" apps (now known as modern apps) they've added to the OS, once the final RTM version is released.
And Windows 8 users will be forced to reinstall all of the modern-stype apps and all of the desktop apps they've added—a real pain for anyone with a well-populated system, according to ZDNet, which first reported the story.
However, if the average user opts out of the Windows 8.1 beta and decides instead to upgrade to Windows 8.1 when it is finally released, they will not be required to reinstall their applications, Microsoft representatives confirmed. The Windows 8.1 preview is meant for enthusiasts and IT pros.
Users theoretically would have the option of dual-booting into Windows 8, testing it out in an environment where a minimal number of apps are installed; or run Windows 8.1 in a virtual machine, also isolating it from the rest of the system.
But that doesn't seem to be a likely scenario that Microsoft will allow, based on the feedback we've received. (Here are some tips on how to run Windows 8 inside a virtual machine powered by VirtualBox.)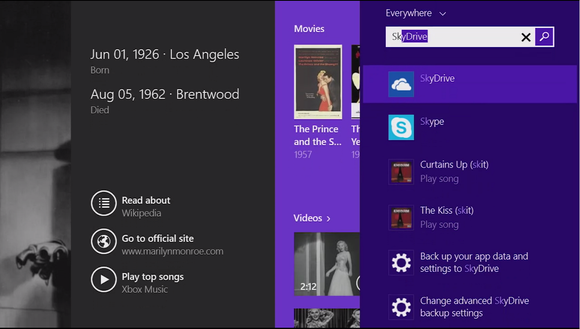 Otherwise, all of a user's user data will be preserved, both during the installation of the Windows 8.1 beta, as well as the final RTM build—except for the apps, of course.
ZDNet reports that Microsoft won't do anything to actually hide this from users; once June 26 rolls around, Windows 8 users will be notified via Windows Update of the Windows 8.1 preview. After visiting the Windows Store, users wil be able to read the description (which presumably will notify them about the need to reinstall the apps) and decide whether or not they'll want to go through with the upgrade.
Microsoft released a video preview of Windows 8.1 on Wednesday morning, outlining some of the improvements that will appear in the preview build. Most are cosmetic, such as the ability to share background images between the Start and Desktop screens.
However, the need to reinstall apps probably will kill any chance that most average business users will be allowed to use the Windows 8.1 preview, even though partial data wipes and the ability to easily download line-of-business apps will probably appeal to corporations, based on the Windows 8.1 business and security features that Microsoft has released.