Did you ever have one of those days where you were so busy from 9 to 5 that the day just blew by? But at quitting time, you looked back and realized nothing really got done?
That's the dilemma that multitasking has long presented to the individual. But now it seems that employers are driving their employees crazy as well—causing them to hate coming to work—thanks to the hefty demands of multitasking, according to Maura Thomas, a productivity guru who runs the website RegainYourTime.com.
In a blog post for Texas Enterprise, Thomas talks about what makes employees happy at work. She says one of the primary factors for job happiness is control, as in having control over how you do your work. Control is eroded in a number of ways, often by micromanaging and domineering bosses who dictate every facet of how a job is to be done.
But an over-reliance on technology can also erode control. Distractions caused by over-multitasking and by bombarding staff with emails cause them to lose focus on their work. This erodes that sense of control that evolves into decreased job satisfaction.
As a byproduct, heavy multitasking also decreases job performance. Tasks take longer to complete and overall quality is lower. This creates an endless cycle where employers are dissatisfied with the workers' output, increasing micromanagement, and further eroding morale.
Email, text messages, and IM chats aren't going away, so Thomas says to be careful about overly encouraging multitasking. First, make it clear that emails don't always (or ever) require an immediate response. Many workers naturally leap into action when they see a pop-up alerting them to an email from the boss, so you might need to be explicit about your expectations in order to counter what has become a reflex.
All this because of too many emails? Perhaps not exactly, but this complex set of problems is being exacerbated by the increasing reliance on digital technologies for even rudimentary communications—even when employees are all physically located in the same office.
As an employer, you can support this notion with your own behavior. If you have a staff member working on a specific project, table your conversations on non-related topics until the end of the day (you can use the "delay delivery" feature in your email client to make this easier—and so you don't forget the question you were going to ask). Keep IM chatter to a minimum, too. If employees find they're distracted by messages outside your control, encourage them to simply shut down their email client during times when they need to concentrate. Lead by example and shut down your own email system from time to time to prove that the world won't completely pass you by if you're disconnected for a couple of hours.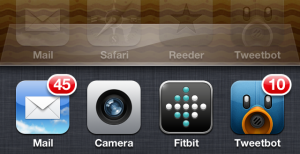 Here are some other tips on staying focused on the job:
Most people do their best work earlier in the day.
Leave "mindless" work such as responding to email and filling out paperwork for the end of the day, when you're starting to slow down.
Make a schedule and stick to it to the extent you can.
Split large tasks into smaller ones to make them more manageable.
Plan your workday around the times when you're most focused. If you're a night owl, take some downtime in the afternoon, so you're ready for a burst of creativity in the wee hours.