At a Glance
Expert's Rating
Pros
Inexpensive and easy to use
Controls are easy to access
Cons
Has only one core function
Our Verdict
iTunes Folder Watch only handles one task—helping you add new media to iTunes—but it does it well.
If an application only does one thing, it better do that one thing really, really well. Especially when the maker of that software application offers another product with very similar functionality plus some extras. ITunes Folder Watch, an application dedicated solely to helping you add new media to iTunes, handles its one task with aplomb.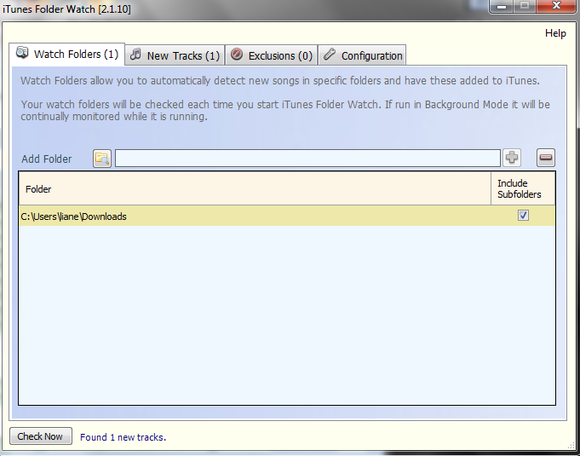 To use iTunes Folder Watch, you simply point it in the direction of the folders you'd like it to monitor for new tracks. Adding them is a breeze, and you can scan them immediately and set the application to run in the background, monitoring for changes. When new tracks are added to that folder, iTunes Folder Watch notifies you and lets you take action.
ITunes Folder Watch is free to try, but the demo version limits access to some features. Paying 7.5 Euros ($10 on June 10, 2013) for a licensed version lifts these limits, which include one of iTunes Folder Watch's key features: the ability to add new tracks to iTunes without intervention. That means if you don't pay for iTunes Folder Watch, you'll have to manually approve each track you'd like added to your media library. This isn't terribly time-consuming if you're only adding a few tracks, but it does detract from the overall appeal of the application.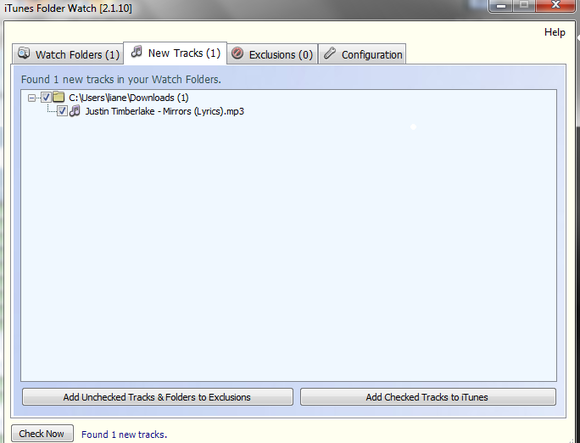 ITunes Folder Watch isn't the only iTunes utility that Klarita makes. They also offer iTunes Library Toolkit, which is a few dollars cheaper upfront, though its license must be renewed annually. iTunes Library Toolkit does allow you to set watched folders and have the contents of those folders automatically added to iTunes. But it lacks the finer-tuned controls of iTunes Folder Watch, which allows you to set an unlimited number of watched folders and allows you to set exclusions, which are folders or files that you do not want added to iTunes.
To take full control over what gets added to your iTunes Library, and what doesn't, iTunes Folder Watch proves a worthwhile investment.