Acer's "prototype" N3-220 Android all-in-one is more than than just a trial balloon, company executives said Monday. It represents the first in a series of PCs that will use Google's free mobile OS to carve out a new niche in the ultracompetitive PC market.
Eric Ackerson, a senior product marketing manager and brand manager for Acer, told PCWorld on Monday that the company plans more all-in-one PCs—as well as either traditional clamshell designs or convertible tablets—based around Android. Within the all-in-one category, Acer sees it as powering a central hub within the home.
Acer showed off the Android-powered Gateway N3-220 at the Computex show in Taiwan. Ackerson said that the display on the N3-220 was 21.5 inches, the only specification that he divulged. When a version of the N3-220 comes to the United States—and it will come to market, he said—some of the specifications will change between now and then, including the storage capacity within it. Acer also plans to bring to market "notebooks" that run Android, pushing beyond just tablets, Ackerson added. He wouldn't say whether they'll include both traditional clamshells as well as convertible tablets, but he said that "in some instances, they won't have touch."
According to Ackerson, however, the time for "Droidbooks" and "Droidtops" may have arrived. Other manufacturers, besides Acer, are also planning to make them, Ackerson said, although he declined to name names.
Why? Because the PC market is increasingly under pressure. More and more consumers are turning to mobile devices instead of personal computers, and aren't upgrading those PCs on a regular basis. That's left manufacturers like Acer looking for a way to differentiate themselves, both to create a unique product as well as to increase profit margins.
But what's clear, he added, is that consumers are buying smartphones and tablets more often than PCs. "We're just kind of pushing new boundaries as a way to sell more devices," Ackerson said.
Android, as a way to lower costs
Last June, Acer announced the Iconia Tab A700 Android tablet, a $450 tablet that, while cheaper than the Apple iPad, failed to sell well. "We think that, while it was a cool product, it wasn't right for the market," Ackerman said.
The failure of the A700 apparently scarred management, who decided not to aggressively court the high-end Android tablet market. Even though it may be one of the first to market with Android-powered devices, Acer doesn't see itself as a "leader" in the space. "Leader is too strong a word," Ackerson said, implying that Acer will offer radical designs and try to outdo competitors in every specification. 'We're going to be a solid player in the top tier of offerings."
Why? Definitely the price point, Ackerson said, implying that, at least in the mobile space, that $450 price could be a ceiling. In the desktop all-in-one (AIO) market, Ackerson said that he sees the N3-220, or products like it, competing against other AIO designs.
Within the desktop AIO space, price is still a big consideration, Ackerson said. "If you're going to go with a larger screen, the expectation from the end user goes up as well," he explained.
What Ackerson indicated that Acer will do is encourage users to buy an AIO like the N3-220 and either bundle it with a tablet, or price it in such a way that users are encouraged to buy a "companion device" like an Android tablet.
Apps remain a problem, and an opportunity
That's not to say that placing Android within a PC-like device has won converts across the board. "None of these devices make sense," Patrick Moorhead, principal with Moor Insights and Strategy, said last week. "Android hasn't evolved beyond 7-inch to 8-inch devices, and there are less than 5000 applications that look good at that resolution. I think that consumers will be very disappointed with them and retailers will experience high return rates because of the dissatisfaction."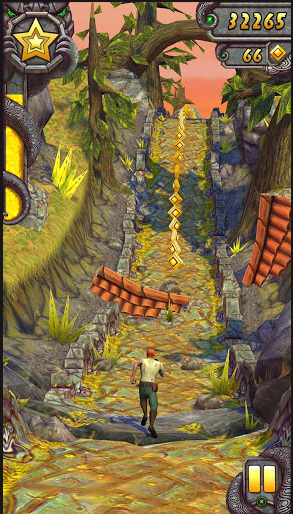 Ackerson admitted that more work needs to be done. "Frankly, as a consumer, I've never been pleased with Android," he said.
The answer, Ackerson said, needs to be a "curated experience," where the best apps are rounded up and highlighted to show off both midrange and large-screen Android implementations. However, Acer has no plans to develop its own app store, like Amazon or Samsung has done, or create its own implementation of Android. Instead, Acer will create its own apps, such as links to its own cloud storage applications to create an ecosystem tying Acer's tablets, Droid devices, and PCs.
For now, it's unclear how forcefully Acer will push its Droidbooks and Droidtops, and how much of an impact they'll eventually have on the market. Desktop applications like BlueStacks rather clumsily emulate Android apps within a PC environment. But if you've ever wanted to use QuickOffice in the office, then play a relaxing round or two of Flick Golf on the bus home, it sounds like Acer will soon meet those needs.